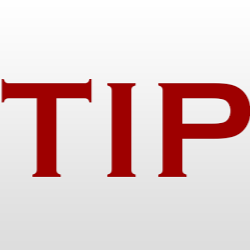 KABUL, AFGHANISTAN (TIP): A teenage suicide bomber attacked a French-run high school in Kabul on December 11, walking into a packed auditorium during a theater performance and killing a German citizen, Afghan officials said. The Taliban claimed responsibility for the attack, saying the performance underway was immoral. Ironically, the subject of the musical play was the aftermath of a bombing.

It was the first attack on a foreign target in the Afghan capital in more than a week and came after a series of insurgent bombings in the past month targeted foreigners, killing a British embassy security and three members of a South African family. Acting interior minister, Mohammad Ayoub Salangi said the person killed was German, while police chief Gen Abdul Rahman Rahimi identified the victim as a man, without giving more details. The attack took place inside the auditorium of the French Cultural Centre, which is on the grounds of a high school known as Lycee Estaqlal, run under contract by the French government.

German foreign minister Frank-Walter Steinmeier condemned the "cowardly attack" but did not confirm that a German was killed. Salangi said 10 Afghan citizens were also wounded in the attack, including journalists covering the event. The bomber, who wore explosives hidden in his clothing, was probably around 16 years old, Salangi added. "The attack is particularly perfidious because it happened at a cultural institute where Afghans and helpers from the international community come together for friendly exchanges and because it is directed against those people who are supporting the country in building a better future," Steinmeier said.

Germany plans to deploy up to 850 soldiers to the NATO-organized training and advisory mission in Afghanistan from January, which will take over after the alliance's combat troops leave the country. French President Francois Hollande said he condemned the "odious attack" and extended France's solidarity to the victims and their families. "By attacking this target, the terrorists were targeting culture and creativity," Hollande said. French foreign minister Laurent Fabius said there were no French citizens among the wounded. At the time of the attack, the center was hosting a musical play entitled, "Heartbeat: Silence After the Explosion," written and performed by the local Azdar Theatre Company.

In their claim of responsibility, the Taliban said the play was immoral, and held under the aegis of the "foreign invaders". All civil society gatherings were potential targets, the Taliban statement said. Music, movies and other forms of entertainment were banned during the Taliban rule in Afghanistan when the militant group practiced an extreme version of Islam. One eyewitness said that the bomber walked into the cultural center's amphitheater as she was leaving and detonated his explosives inside the building. "A lot of my friends are in there and I don't know what has happened to them," said Khadija, an artist who like many Afghans uses only one name.