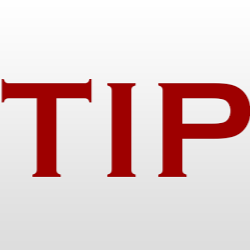 Hours before the Diwali Mela, there was a pre-Diwali dinner and Awards Ceremony hosted by AIA at the Pierre hotel, a first for the association. This evening was for approximately 200 people, including corporate heads of sponsoring companies, names, etc. This was a "special thank you, celebrating those who support both the Indian- American community, and the exposure of the culture," said Ranju Batra AIA President.
"I especially want to thank our sponsors. State Bank of India for the Fireworks, Star Plus TV for Grand Television Media Sponsor, Bank of Baroda for "Kids Fun Zone, India Tourism, Bank of India and Air India for Platinum Sponsor, Toyota, McDonald's, New York Life who had major presence at the Diwali, wells Fargo for support. I also would like to thank our media sponsors: Rajeev Bhambri, HR Shah, Dr. Visanath, Kamlesh Mehta, Dr. Sudhir Parikh, Penny Sandhu, Sunil Hali, Prof. Indrajit Saluja, and Sudhir Vaishnav to name a few. Lastly, I am grateful to my Executive Committee and my family." said Ranju Batra. Three rare and special awards were issued; and three special Flags flown on Capital Hill dome.
A "Silver Diwali Bright Light Award" were bestowed upon three members of congress: Eliot L. Engel, Carolyn B. Maloney and Gregory W. Meeks, with the names of both ambassadors inscribed upon each award. In addition, Cong. Maloney presented 3 American flags flown on the Capitol Hill Dome in honor of India's Amb. Hardeep Singh Puri, Pakistan's Amb. Abdullah Hussain Haroon and United States' Ravi Batra, remarking that Amb. Puri representing India, Amb Haroon representing Pakistan, and attorney Ravi Batra representing the United States, have "made the world safer with their mutual respect and affection." Amb. Puri called Amb. Haroon "a very dear friend, who wins a gold medal as an ambassador for all the respect and friends he has earned for Pakistan," and acknowledged Ravi as "the missing link between the two of them." Amb. Haroon regaled the audience with the history of Diwali and its traditions, that his mother was born on Diwali, and that
India and Pakistan had to get closer and start to disarm the border between them. Ravi said "these two ambassadors had enhanced the peace-trajectory of 1.5 billion people of the Sub-Continent with willing governments." "Cong. Maloney has given wings to my pet project – issuance of a Diwali Stamp – by issuance of a Congressional letter in support of the Diwali Stamp. Now, please call your member of Congress and have them sign the Maloney Diwali Stamp Letter" said AIA-NY president Ranju Batra. Aside from the dignitaries and elected officials present, there were leaders from society, banking, media, and noted author Vikram Seth. "This gathering speaks to the actual triumph of "good" over "evil," and "light" over "darkness." It even speaks to the power of "goodness" and "mutual respect" said Ranju Batra.
The program started with justices of the New York Supreme Court leading every American in the audience in a pledge of allegiance to the United States. This was followed by welcome remarks by Rajeev Bhambri, COO of India Abroad, presidential remarks by Ranju Batra, and remarks by elected officials. Senator Ruth Hassell-Thompson spoke
of her grandson wanting to attend Diwali celebration and Mt. Vernon Mayor Ernie Davis spoke of culture and achievement. NYC council member Dan Halloran celebrated the community's hard work and achievements. Also presentwere India's Consul General Prabhu Dayal, India's Secretary in GOI P.K. Misra and Manjeev S. Puri, India's Deputy Permanent Representative to the UN. During dinner, the twin keynote speeches were given by Amb. Puri and Amb. Haroon. Bollyarts provided spellbinding dance performances. Sudhir Vaishnav was slated to give the vote of thanks. Traditional boxes of burfi were given to all
attendees.