Prime Minister Narendra Modi's sudden decision to ban Rs1,000 and Rs500 notes in an attempt to crack down on black money has created a storm in India and abroad. While many including celebrities hailed this move as a surgical strike on black money, politicians and common man expressed their fury for the trouble they faced as they had to stand in long lines for hours and/or returned empty-handed from banks in search of new notes to replace their banned currency. They took social media to speak up their mind.
Most Bollywood celebs welcomed the move.
AMITABH BACHCHAN "T2435 – the new 2000 rs note is PINK in color … the PINK effect ..!!"
RISHI KAPOOR "PM Modi ji. Ball out of the stadium. Wohaaaaaa!!!! De monetisation is the right answer. Congratulations!"
SUNIEL SHETTY "9/11 jab bhi aata hai hila dalta hai bhai…this 9/11 some will lose…many shall win! A powerful & brave decision indeed #RIP #BlackMoney"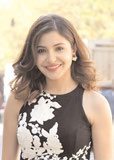 ANUSHKA SHARMA "A welcome bold & courageous step by PM Modiji towards nation building. Each 1of us shld cooperate in d larger interest of d nation #BlackMoney."
SONALI BENDRE "Couldn't agree more!!! Historical move @narendramodi @PMOIndia it's a beginning of new India…Jai Hind"
RITEISH DESHMUKH "Bold move by PM @narendramodi ji as the #1000rs #500rs notes become invalid/redundant. #NewIndia"
Among the politicians, West Bengal Chief Minister MAMATA BANERJEE was the first one who criticized Modi for not thinking about the sufferings of poor section and ordinary people who have no criminal intent. "Withdraw This Draconian Decision", she tweeted hours after the banning on November 7.
After leading a 1-kilometre march from Parliament House to the Rashtrapati Bhawan on November 16, she gave 'ATM' a whole new full form.
"Initially ATM meant "All time Money" now it is "Aayega tab milega" she said. Situation got worse in last ten days and people started reacting angrily on social media.
RAHUL BHATIA – Such a weird week. It feels like one of those stories my parents told me about life in the 70s.
NITIN PAUL – Business is depressed, but people hopeful that this is a temporary blip. Varying levels of endurance and workarounds 2/n
SASIKUMAR GANESHAN -Mom just called. She is unable to use cashless apps. No local language support. @India_Stack? I wish we can promote more local language.
ANUJ SINGHAL – Finmin sources: limit of exchange from 4000 to 2000 is to discourage people from standing in queue for petty commission
GANESH RENGASWAMY – For my friends who know India, this is what #demonetisation? has led to.
Unprecedented! It seems if the situation does not improve, the social media will be flooded with such comments in coming days.