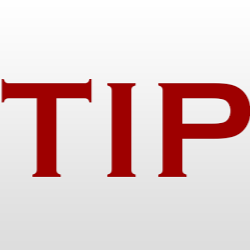 KOLKATA (TIP):West Bengal's ruling Trinamool Congress put up a spectacular show, sweeping the Lok Sabha polls in the state to emerge as the fourth-largest party in the new Lok Sabha, while the BJP signalled its rise as a force by eating into the vote share of the erstwhile rulers Left Front which was nearly wiped out. The Congress, however, put up a stubborn fight to largely hold on to its pockets of strength in the state.
Of the state's 42 seats, the Trinamool picked up 34, recording its best performance as it nearly doubled its 19 seat tally of 2009. However, five years back, the Trinamool had an alliance with the Congress, and this time it fought the polls alone. The Trinamool snatched 14 seats from the Left Front, and also unseated the only Socialist Unity Centre of India-Communist (SUCI-C) MP.
The Trinamool's strength in the Lok Sabha would be after the Bharatiya Janata Party, Congress and the AIADMK. The Congress won four seats, while the BJP and the Left front spearhead Communist Party of India-Marxist collected two each. In the previous Lok Sabha polls in 2009, the then Trinamool-Congress-SUCIC alliance had won 26 seats. The Congress got six seats, while the SUCI-C won in one constituency. The Left Front had got 15 seats, with the CPI-M securing nine and other partners – the Communist Party of India, the Revolutionary Socialist Party, and the Forward Bloc – the remaining.
For the Left, the 2014 general elections witnessed its worst show in the state after Independence, and for the Left Front, the most pathetic performance since its formation in 1977. Not only did its vote share drop to 29.3 percent from 43.3 percent in 2009, but it even finished third in half a dozen seats. The BJP's best performance in Bengal so far was in 1999, when it bagged two seats – but in alliance with the Trinamool.
This time, BJP had fought on its own and recorded a higher voting percentage of over 17 percent, bettering the 12 percent vote share it obtained in 1991. Bollywood singer and BJP candidate Babul Supriyo came up with a surprise win in Asansol while his party colleague S.S. Ahluwalia humbled former Indian soccer captain Bhaichung Bhutia of Trinamool in Darjeeling. In a big surprise, BJP Kolkata South candidate Tathagata Roy got a lead in the Bhowanipore assembly segment, represented by Chief Minister Mamata Banerjee in the assembly. The BJP finished second in both Kolkata North and Kolkata South.