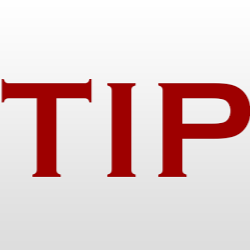 NEW DELHI (TIP): President Pranab Mukherjee kickedoff the budget session of Parliament with a long list ofachievements of UPA-2 and reiterated its commitment tofood security and land acquisition, giving the first glimpseof the Congress's 2014 election manifesto.Mukherjee's first address to the joint sitting of the twoHouses was tailor-made to help the ruling party try andrecoup the recent drop in ratings while baiting key socialgroups like farmers, rural poor, women and the middleclasses in a poll-packed year.
The listing of future promises and claimsof past work were, however, marred byvociferous sloganeering by Dravidianparties protesting Sri Lankan atrocitiesagainst Tamils. DMK and AIADMK heldplacards and demanded that India voteagainst the island nation at the UN. TheMPs from Telangana too raised their petstatehood issue, the invocation of emotiveissues pointing to in-house challenges forUPA in its bid to secure political turfs.Though the president underlined thetough economic situation, he painted a rosyscenario on food stocks and the agriculturefront. "My government is committed toenacting the National Food Security Bill,"he said.
The other key UPA promise of landacquisition bill too figured prominently,with the president adding, "I am confidentthat the law will be enacted."The mention of the bills that form part ofCongress chief Sonia Gandhi's pro-poorfarmerbouquet reflects the time constraintfor the party to fulfill manifesto promises.It is believed that the budget session may bethe last window for Congress if it has tocarry the message of its initiatives to thepeople.While the monsoon session will beanother such opening, it carries the risk ofblockade by rivals to deprive Congress ofbragging rights ahead of polls.The very idea to have a peaceful budgetsession prompted Congress to drop the anteon home minister Sushilkumar Shinde's"Hindu terror" remark.
Importantly, Mukherjee also talked aboutthe clutch of anti-graft bills and the lawsand ordinance to make women safe, post-Nirbhaya. The mention of the plan forconcessional credit for handloom sector tobenefit 10 lakh handloom weavers flaggedthe Congress outreach to the minoritycommunity.Rivals as well as allies dismissed theaddress as not amounting to much. BJPspokesman Ravi Shankar Prasad said thepresident's address was merely a "grocerylist" of what the government did for thewhole year and did not give any futurepicture. SP leader Ramgopal Yadav said,"The speech was hopeless, there wasnothing in it."