JERSEY CITY, New Jersey – A 9-year-old boy battling cancer succumbed to his illness Oct. 22., days after first responders in Jersey City threw him a surprise hero-themed parade, the police officer who organized the event confirmed.
Fourth grader Parth Patel was diagnosed in 2014 with Ewing Sarcoma, a form of cancer that typically occurs in areas around the bones in children and young adults.
Jersey City Police Officer Adrien Murrell had heard about Parth's battle with cancer, and having lost her brother to a terminal illness, wanted to do something special for the 9-year-old.
So, more than 100 police officers, firefighters, and EMTs surprised 9-year-old Parth Patel, who is diagnosed with cancer, with a hero-themed parade from his house on Nelson Avenue to School 27 on North Street in Jersey City on Wednesday, Oct. 19, 2016, followed by a pizza party in the auditorium.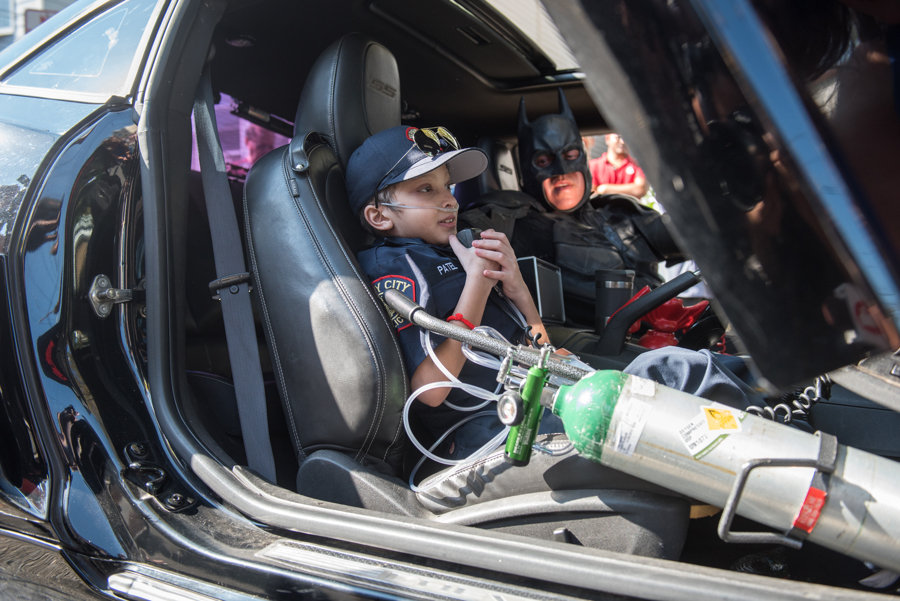 Parth's classmates cheered him on during the event. The Marty Lyons Foundation held a pizza party in the school's auditorium after the parade, where Parth was presented a key to Jersey City by Mayor Steve Fulop.
But Parth, who suffered from Ewing Sarcoma, died three days later, leaving his family and the first responder community heartbroken.
Funeral services were held Oct. 25 morning for Parth Patel, as family and friends gathered for the viewing and funeral today, local first responders once again turned out in full force to pay their respects. Officers from the Jersey City and Newark police departments, as well as the Hudson County Sheriff's Office and EMTs lined up outside Riotto Funeral Home on Kennedy Boulevard, some on motorcycles, others on horseback.
Jersey City police officers even carried the boy's casket out of the funeral home and placed it into a hearse following the service.
On the day of the parade, Parth got a special ride in a Batmobile-themed Chevrolet Camaro, which made another appearance outside the funeral home today. A note signed by Batman and Batgirl was placed inside the vehicle, accompanied by photos of the smiling boy.
"To our hero, Parth, rest in peace," the note read.
"A beautiful life that came to an end, he died as he lived, everyone's friend," the boy's sister Hileri Patel wrote on her Facebook page. "In our hearts a memory will always be kept, of one who loved and never forget. We all love this little superhero but we lost him when we weren't ready."
With Inputs from NJ.com