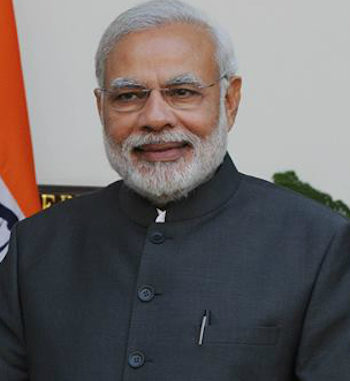 Prof. Indrajit S Saluja
Prime Minister Narendra Modi's first visit to the US after his party's landslide victory in elections in last May is being viewed as an affirmation of the friendly relations between the  two nations . To add to it is the decision of President Trump to attend the reception being accorded to Modi by the 50,000 strong  gathering of Indian Americans,  in Houston on Sunday, September 22 which has brought in to focus the personal friendly relationship between President Trump and Prime Minister Modi.
However, besides the optics of the presence of the two leaders together , there is  much more to Modi's visit and the presence of Trump at Houston. It is believed the two leaders will focus on certain very important global issues , one of  which may be  the latest attack on oilfields in Saudi Arabia for which US is laying blame at the door of Iran. The heightened tensions between US and Iran have rung alarm bells all over the world. Surely, the world does not want a new zone of conflict in the Middle East. President Trump may well seek Modi's cooperation in tightening the noose around Iran's neck. Already, Trump  has ordered stiffer sanctions against Iran.
President Trump may also discuss with Modi the situation in Afghanistan and his plans to withdraw forces from that country. Modi may update Trump on situation in Kashmir and try to dispel any doubts in Trump's mind about human rights violations in Kashmir Valley.
The  exchange of views on various global issues just a few days before they address the UN General Assembly will help them calibrate their responses. However, on the issue of global warming, they will be poles apart. Modi is passionately supportive of environmental protection and firmly believes in threats of global warming while  Trump simply scoffs at the idea, much to the chagrin of  environmentalists and  a whole range of nations.
The two leaders will surely be seeking to enhance trade and commerce between their two countries.  India will be looking forward to restoration of the most favored nation status. On the cards may be oil and natural gas exports from US to India, besides a whole range of issues.
Indians all over the world, in particular, the Indian American community, will watch with interest the outcome of Prime Minister Modi's visit to the US.