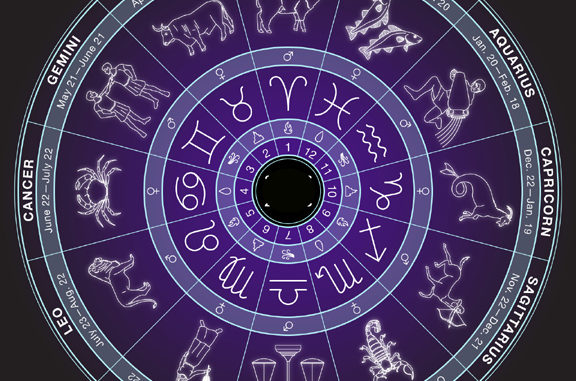 September 4
Ganesha says you enjoy living alone and freely, which enables you to take small steps toward your goals, but you need to manage your propensity for being occasionally wasteful, domineering, and restless. There will be enough energy available to you, and if you use it well, it can yield impressive results. Friends and family won't be very helpful, so don't rely on them. In terms of money, it will be an excellent moment to buy stocks and real estate, but all purchases should be made with the long term in mind.
September 5
Ganesha says you will make new connections and sign new collaborations this year that will help your career greatly. Past investments will result in financial gains. Family members and friends will offer encouragement and assistance. You'll experience some minor tensions and stress, particularly in relation to your parents' health and the rise in household costs. Trips for fun or get-togethers with friends will be interesting and intellectually stimulating.
September 6
Ganesha says you will get profit from the contacts you made recently this year. You can enter attractive industries thanks to your extensive business expertise, which will also help you become more visible on the market. Gains in money are certain, but unforeseen losses are also anticipated. More attention must be paid to health, particularly for people with chronic illnesses. Yoga and meditation should be practiced for both spiritual and physical benefits.
September 7
Ganesha says the time is now to make crucial business decisions. During this era, investments will yield good returns. The home's renovation and other construction-related tasks will likewise be high on your priority list. Gains will come from property-related issues. Traveling far away, even to another country, is enjoyable and can result in a probable reunion with old friends. Patients with chronic conditions need to pay closer attention to their health.
September 8
Ganesha says if you pay attention to what your family members have to say this year, you will gain a lot. Your financial situation will improve and your confidence level will be at its highest if you find new sources of income. The wife and other female family members will make every effort to keep you content. If there are any career changes, they will be advantageous. Your outspoken personality will be advantageous to you. Avoid being a standing surety or guarantee for others since this could cause awkward situations and legal issues.
September 9
Ganesha says you love someone with all of your heart, but you need to learn to control your occasionally erratic and rebellious behavior. You are constantly looking for a committed romantic connection, and the idea of being alone can make you unhappy. Yoga and meditation should be practiced for both spiritual and physical benefits. You must amass knowledge, information, and enduring connections. Entrepreneurs will diversify their businesses into new and lucrative fields.
September 10
Ganesha says you enjoy reading to expand your knowledge and learn about new and undiscovered things, and you constantly welcome new ideas, but you need to learn to control your urge to act in times when you are bashful, conceited, or moody. You will receive honors and accolades in the upcoming year. Financial advantages will come from a variety of sources. Your way of life will improve as you find new sources of income. Significant gains will come from real estate matters.