The religions that talk of division should be banned. Religion who cause terror should be banned and People that talk about killing others based on religion should be isolated and send to remote island. All books in circulation teaching hate and killing must be burned to save the humanity and different races. People who have converted to a culture of hate and division while living in one nation but appreciate another nation's laws and rules should not get voting rights and Government help to make sure for the safety of majority.
Government should take care of the majority interest rather than minority appeasements.
Any person who lives in one nation and hate nation's constitution is not fit to live in that  land. World peace is possible when one human will consider another human life as precious as his or her.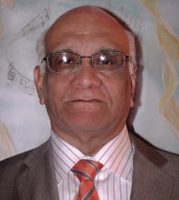 Arish Sahani
Insurance Agent
New York
(Email: arish.sahani@gmail.com)