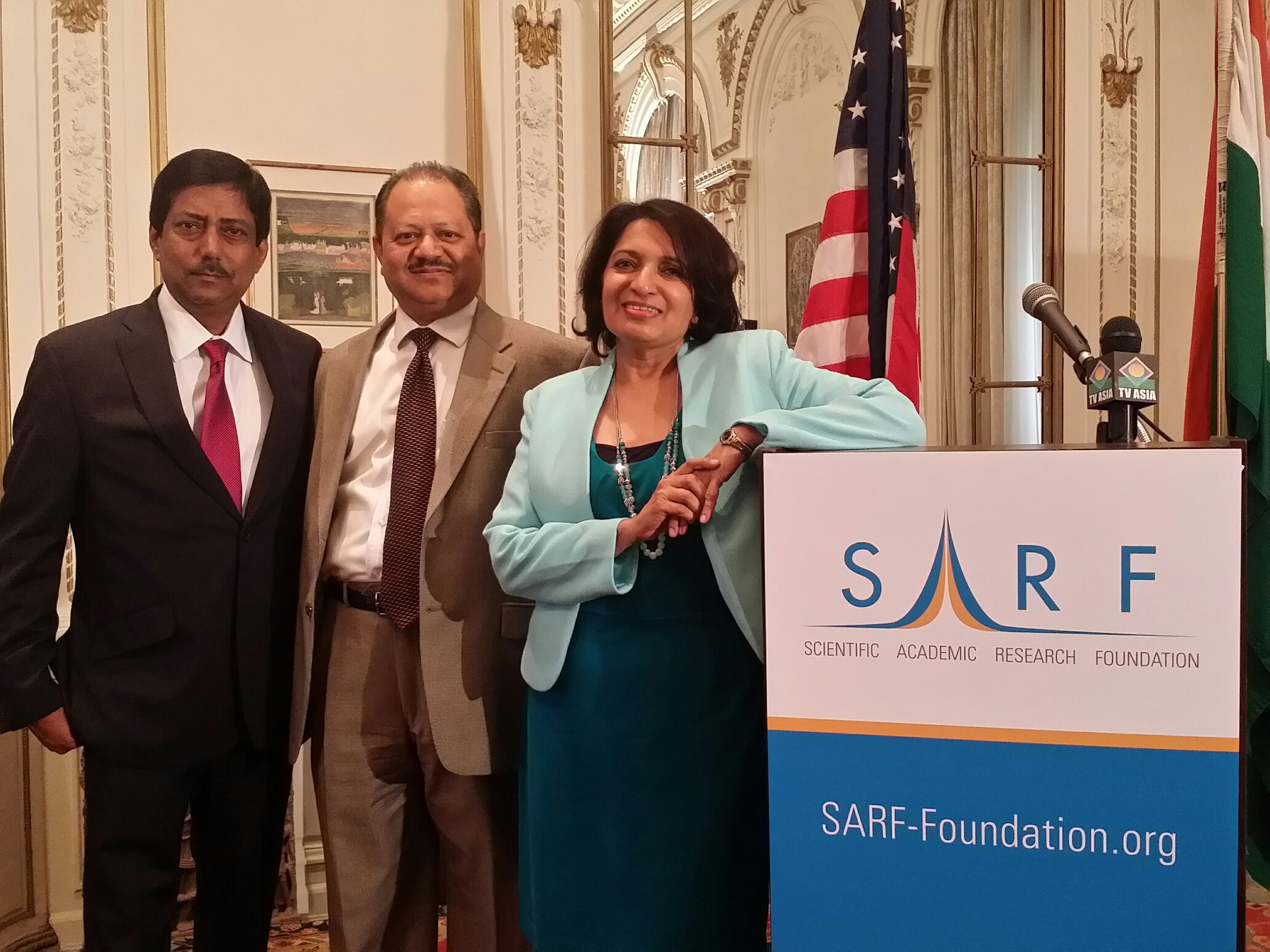 NEW YORK (TIP): During a solemn ceremony, attended by physicians, community leaders and international media personnel, leaders of the American Association of Physicians of Indian Origin (AAPI), the largest ethnic association of medical professionals in the United States, launched a pioneering initiative, Scientific, Academic Research Foundation (SARF) at the Indian Consulate in New York on Friday, July 3rd, 2015.
"It has been a dream for me for the past 10 years, and today, we have been able to launch Scientific, Academic Research Foundation, which is dedicated to excellence in Medicine and supporting key academic research initiatives, Dr. Seema Jain, President of AAPI, told the audience. The first ever SARF Inaugural Awards Gala will be held on August 14, 2015 at the Pierre Hotel in New York, NY and the awardees will be recognized at the inaugural Gala, to be addressed by Hardeep Singh Puri, Secretary General of the Independent Commission on Multiculturalism, Bob Oliver, President and Chief Operating Officer, Otsuka America Pharmaceuticals, Omar Ishrak, Chairman & Chief Executive Officer of Medtronic, Inc., and Dnyneshwar Mulay, Consul General of India in New York.
"There is a plethora of Physicians of Indian Origin working globally who have their roots in India," Dr. Jain, said. "It is estimated that there are 1.2 million Physicians of Indian Origin working not only in India, but also, in most of the countries around the world. Their contributions to the world of healthcare is enormous. It's in this context, AAPI's new initiative becomes very timely and unique," she told the audience.
"SARF has been founded to support and promote excellence in medicine, advance key research and academic initiatives and establishing a robust and credible process of recognizing significant contributions of Indian American Physicians with Excellence awards," she said.