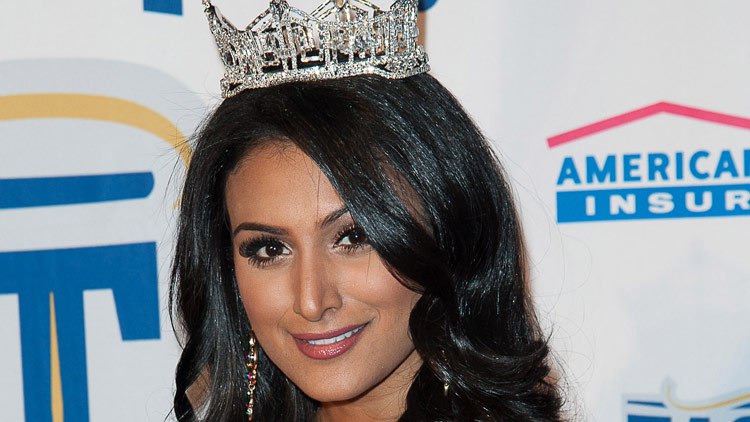 HICKSVILLE, NY (TIP): India Day Parade in Hicksville is scheduled for Sunday, August 9 and Nina Davuluri, the first Miss America (crowned in 2014) of Indian origin, will be the Grand Marshal. This announcement was made by the organizers at a special event on July 8.
Organized by IDPUSA with the support of numerous community organizations, the parade with floats and marching groups and bands will as usual kick off from Patel Brothers plaza and move along South Broadway. Cultural program and food and shopping stalls will be located at the corner of South Broadway and E. Barclay Street.
Gala dinner with the Grand Marshal is scheduled for August 10.
Meanwhile, the chairperson of the organizing committee,   Bhavani Srinivasan met with an accident on July 8 and is understood to have suffered a fracture. Surely, a setback to the organizers.