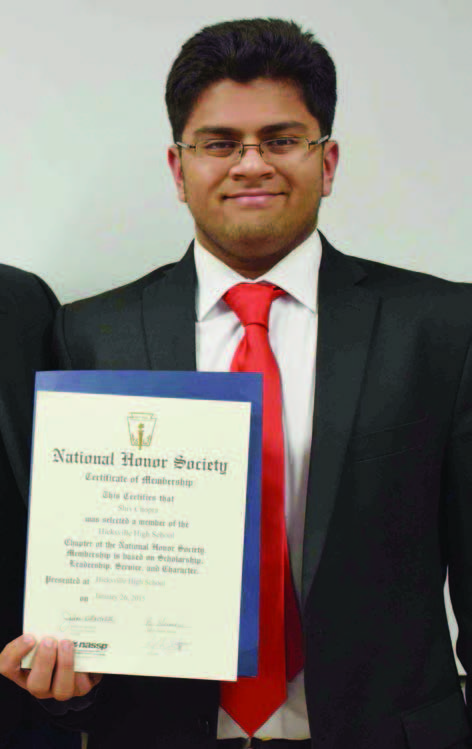 HICKSVILLE, NY (TIP): Shiv Chopra, 16, was inducted into the National Honor Society on February 25 at a graceful ceremony at the auditorium of Hicksville High School. He, among other students, was made a member of the nation's premier organization set up in 1921 to recognize outstanding high school students. Shiv fulfilled the membership criteria by demonstrating excellence in areas of Scholarship, Leadership, Service and Character.
Currently a Grade XI student, Shiv has a cumulative grade point average of 100, and is President of his school's Robotics Society, which will take part in two regional competitions next month. He aspires to a career in alternative energy, a sector whose growth, he says, is key to the continued well-being of humanity and Planet Earth.
Shiv is the son of proud parents -journalist father Parveen Chopra and marketing executive mother Renu Chopra.