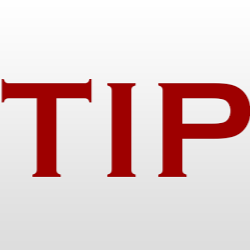 BEIJING (TIP): North Korea's authorities have opened the border town of Sinuiju to Western tourists, Chinesebased travel agencies said, despite international tensions over Pyongyang's nuclear test in February. The move opens up the possibility of foreign tourists being able to make day tours to the secretive state, a considerably cheaper option than the more expensive multi-day trips currently on offer.
The country is largely sealed off from outsiders, with Western travellers allowed in only on strictly controlled tours. After heightening its rhetoric in past weeks in response to international sanctions, Pyongyang has sent mixed messages in recent days, both firing short-range missiles and sending a top envoy to China who pledged to promote peace. Simon Cockerell, co-founder of Beijing-based Koryo Tours, which specialises in trips to North Korea, said it had been seeking permission to add Sinuiju, opposite the Chinese city of Dandong, to its itineraries for years.
Now that it had been granted, his company hopes to begin offering day trips for 1,200 to 2,000 yuan ($200 to $330) from next month. "There's a different feeling there, as it's a major area for trade with China. They have a lot of Chinese goods. And every day you can see Dandong, so much richer, on the other bank," he said. On a planning visit earlier this week he was greeted with an electric sign reading: "Warmly welcome Simon Cockerell David".
It is the main crossing between the two countries, and Sinuiju was previously open to Chinese visitors. Gareth Johnson, director of Young Pioneer Tours, said Sinuiju would provide a lower-cost way to see North Korea as it could be done in a day. "To go on a tour, it's three days minimum. We are the cheapest, but it is still too expensive for some people."
The North remains a niche tourist destination, with the five main agencies arranging trips to the country sharing 4,000 to 5,000 Western tourists per year. "Of course, it is not mass tourism. My clients are people who are interested in politics, social matters, and discovering different things," Cockerell said. "You don't go there to relax beside a swimming pool."