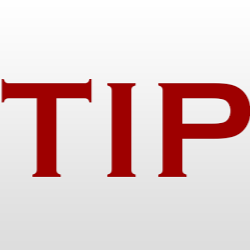 ISLAMABAD (TIP): As tens of thousands of protesters advanced on the Pakistani capital last week to demand his resignation, Prime Minister Nawaz Sharif dispatched two emissaries to consult with the army chief. He wanted to know if the military was quietly engineering the twin protest movements by cricket star-turned-politician Imran Khan and activist cleric Tahir ul-Qadri, or if, perhaps, it was preparing to stage a coup.

According to a government insider with a firsthand account of the meeting, Sharif's envoys returned with good news and bad: there will be no coup, but if he wants his government to survive, from now on it will have to "share space with the army". Even if, as seems likely, the Khan and Qadri protests eventually fizzle out due to a lack of overt support from the military, the prime minister will emerge weakened from the crisis.

The army may have saved his skin, but its price will be subservience to the generals on issues he wanted to handle himself — from the fight against the Taliban to relations with arch foe India and Pakistan's role in neighbouring, post-NATO Afghanistan. "The biggest loser will be Nawaz, cut down to size both by puny political rivals and the powerful army," said a government minister who asked not to be named. "From this moment on, he'll always be looking over his shoulder." A year ago, few would have predicted that Sharif would be in such trouble: back then, he had just swept to power for a third time in a milestone poll that marked nuclear-armed Pakistan's first transition from one elected government to another.

But in the months that followed, Sharif — who had crossed swords with the army in the past — moved to enhance the clout of the civilian government in a country that has been ruled by the military for more than half of its turbulent history. He irked the generals by putting former military head Pervez Musharraf, who had abruptly ended his last stint as prime minister in a 1999 coup, on trial for treason. Sharif also opposed a military offensive to crush Taliban insurgents, sided with a media group that had accused the military of shooting one of its journalists and sought reconciliation with India, the perceived threat that the army uses to justify its huge budget and national importance.