GARDEN CITY, NY (TIP): -On Sunday, June 12th, 2016, the Nartan Rang Dance Academy of Bharatiya Vidya Bhavan presented its annual dance showcase, Nritya Ranjani (now in its 15th year) at the Adelphi University Performing Arts Center on Long Island. In attendance were Nassau County Comptroller George Maragos, accompanied by County Director of Southeast Asian Affairs, Dilip Chauhan, who both generously presented the school with a County Citation.
Choreographed by Swati Vaishnav & Siddhi Vaishnav, Nritya Ranjani 2016: Nritya Shailee showcased the various styles & genres of dance through both traditional folk, semi-classical, Bollywood, & even popular Top 40 songs.
The school, which works under the umbrella of renowned non-profit organization Bharatiya Vidya Bhavan, had over 75 students in its 2015-2016 year ranging in ages from 4 to 60!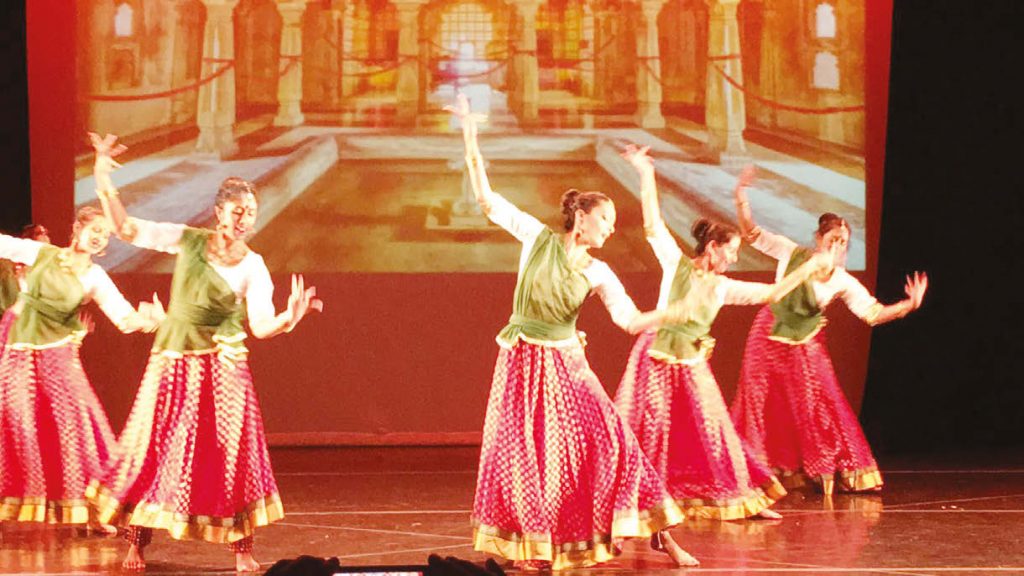 Opening the show was a prayer dance to Gajanana from the film Bajirao Mastani in the Bharatnatyam for m, followed by a catchy swing/jazz number to the Bollywood song Girls Like To Swing. The show catered to all tastes with its inclusive perfor mances in styles such as kathak, fusion, hip-hop, garba, raas, Rajasthani folk, Latin fusion, contemporary folk, Punjabi giddha, & many more. Said artistic director Swati Vaishnav, "We wanted to have a little bit of something for everyone this year & we wanted to make sure our students lear n various forms of dance, while still being enriched by the traditional styles from our South Asian heritage & culture."
Information about classes for the 2016-2017 year can be found at www.nartanrang.com or by E-Mailing vaishnavswati7@gmail.com.