New York Indian American community had reason to feel proud when a New Yorker Dr. Ajay Lodha took over as the national President of American Association of Physicians of Indian Origin (AAPI), an organization which leads the largest ethnic medical society in the United States, representing the interests of over 100,000 Indian American physicians. And what he said in his inaugural address at the AAPI convention, after taking over on July 3, made the entire medical fraternity associated with AAPI to celebrate. He said he wants AAPI to be "more vibrant, united, transparent, politically engaged, ensuring active participation of young physicians, increasing membership, enabling that AAPI's voice is heard in the corridors of power, and thus taking AAPI to new heights."
However, it was not all flip side. There was a terrible flop side to the Convention.
This year saw unprecedented incidents and media mishandling by the leadership of AAPI headed by Dr Seema Jain and Dr Sanjay Jain.
"Shocking and stunning", as The Indian Express described, Rene Lobo, a top journalist, was "humiliated" at the convention.
Indian Express narrates the incident thus. Sunday, July 3 afternoon at AAPI gave a big shock to Rene Lobo, a top career journalist in this country.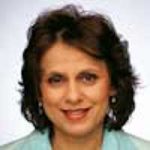 A highly respected professional, Rene was stunned when Dr Sanjay Jain, who is husband of Dr Seema Jain, the outgoing President of AAPI, and claimed to be COO of the convention ordered her to "get out" of the convention.
Rene was at the venue to cover the event that afternoon at the just-concluded convention, which saw some extraordinary humiliating experience for others.
Rene was covering the Fashion Show at the time when Dr Jain asked her to leave and forced her "unformat" her camera chip. When she offered to even show the email invitation, Dr Sanjay Jain told her to leave immediately as she was not "invited" to AAPI, an NGO.
Coincidentally, several AAPI members had interacted with Rene at the convention. Dr Sanjay Jain threatened to call security if she didn't leave while a soft-spoken and polite Rene stood shocked.
Several other respected doctors saw this behavior of Dr Sanjay Jain and how Rene was humiliated before she left the venue.
ITV is one of the pioneering media house founded by a highly respected medical professional, Late Dr B. Vishwanath, and Rene has been the top television host at ITV for 20 plus years. She has hosted many top medical professionals and has done extraordinary service in the media industry. She is highly acknowledged for her professionalism and respected by the mainstream including top public and political leaders.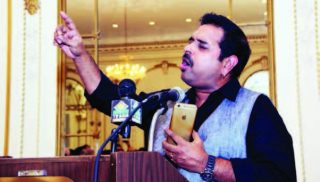 The other indecent incident involved a guest of honor and a great performer Shankar Mahadevan who, like Renee Lobo, was treated shabbily and humiliated. According to a report published in The Indian Express, North America Edition, the grand finale of the conclave was a live performance by Shankar Mahadevan, who was accompanied by his son Sidharth Mahadevan, along with Antra Mitra and Sukriti Kakkar, who are well known in the Music industry as the "Young Generation Artists."
As per eye witnesses, Dr. Sanjay Jain, husband of outgoing President Dr. Seema Jain, Dr. Rita Ahuja, Chairwoman of the 2016 Annual Convention and another Doctor (name unknown) rushed to the stage and asked Sidharth Mahadevan to leave stage while he was singing a song, which apparently was his last song.
Sidharth's microphone was also snatched away, while the trio demanded Shankar come on stage and perform. A humiliated Shankar Mahadevan kept his cool and came onto the stage and performed while publicly declaring that it was his last performance for AAPI. His pain and anguish was visible as he repeatedly mentioned the humiliation suffered by his son and band by being thrown out of stage while performing. He has also mentioned this in his tweet.
AAPI must do some introspection and restrain their members from misbehavior of the kind displayed in the incidents at the convention. Or else, some may find themselves in trouble for their high handedness, just as it is all too well known some of AAPI members got involved in unethical and fraudulent medical practices, with quite a few having been jailed.