NEW YORK (TIP): The Consulate General of India organized a celebration of India's Independence Day at which the message of the President of India was read out and a cake was cut to celebrate India's 69th birthday.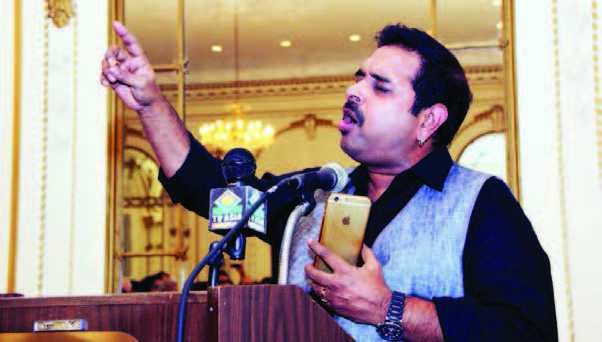 Speaking on the occasion, the Consul General Dnyaneshwar M Mulay spoke of the great love Indian Americans had for India and how admirably they were contributing to the strengthening of relations between the two greatest democracies of the world. He also spoke at length of the various programs he had introduced at the Consulate and said he was happy to see the number of Indian Americans attending the programs at the Consulate going up because of his open door policy which allowed everybody to invite himself to a program at the Consulate.
The Independence Day was also celebrated at the Permanent Mission of India where Ambassador Asoke Mukerji hosted a reception attended by the Mission Staff and guests.
Elsewhere, in New Jersey, Indo-American Cultural Foundation of Central New Jersey (IACFNJ), a non-profit organization in central Jersey organized India's 69th Independence Day celebration on Sunday, August 16, 2015 at Shree Swaminarayan Temple. Nearly  200 people attended this outdoor    fun-filled patriotic event which was free and open to public.
Whereas  one of the largest India Day Parades was organized in New York on  August 16, a day after India celebrated the 68th anniversary of Independence, the Indian American community in the tri-states area of New York, New Jersey and Connecticut, celebrated the historic event with zeal and fervor, in which the common people participated.
We had earlier last week reported the IDPUSA parade in Hicksville. Then there were parades organized in Edison and in Atlantic City. Each of these parades indicated the Indian Americans' love of the country of their origin. At each of these parades, local politicians and American community was seen participating, a good sign of the Indian American community integrating with the mainstream.