A 'drunk driver' rammed her car into a crowd of spectators at Oklahoma State University homecoming parade, killing at least four people and injuring 47 others, Stillwater police said.
The accused driver of the vehicle – Adacia Avery Chambers, 25, has been arrested for driving under the influence of alcohol that resulted in the tragic collision in Stillwater, Oklahoma. She is due to appear in court Monday morning.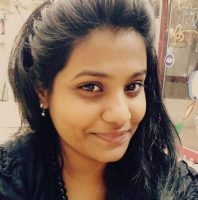 Indian-Origin Nikita Prabhakar and married couple Bonnie Jean Stone, 65, and Marvin Lyle Stone, 65 were pronounced dead at the scene. The 4th Victim a two-year-old Nash Lucas's died from his injuries at Oklahoma University Medical Center Children's Hospital, according to a Stillwater Police Department statement.
Nikita Prabhakar, 23, was from Mumbai and was doing her MBA from University of Central Oklahoma.
"Our students come to Central with their unique goals, hopes and dreams, and Nikita was undoubtedly no different," the University of Central Oklahoma's president, Don Betz, said in a statement.
Of the 47 people treated after the crash, 17 remained hospitalized and five were in critical condition, police said.