More often than not Mr. Maragos has been caught in controversies, much because of the nature of his job. Recently, he was embroiled in a running argument with Nassau County Police Chief over his audit report which took the Police department to task for having exceeded the budgetary provisions. Well, that's the job of the Comptroller, as he said in the interview he gave to The Indian Panorama on May 3, to ensure tax payer's money is spent wisely.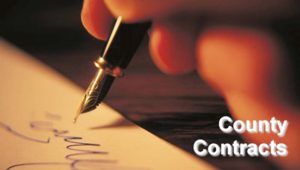 Here is the concluding part of the interview. 
TIP: Are you planning to be the next County Executive?
M: I have no plans right now. You know I think it's too early.
TIP: When do you think would be the right time for you to decide?
M: September /October. If I want to run again. What I want to run for. My term is up at the end of 2017.
TIP: And if you decide to run, would it be for the county executive or for some other position?
M: I haven't decided. I don't know what the climate is going to be like the political climate I don't know what my attitude is going to be may be have Iwould have had enough of government go back into the private sector of our maybe do some nonprofit work out. I don't know. Depends.
TIP: Anyway I mean that was good to hear about your vision and I am happy to note that you really. I will go through this in detail and if I have a question I will just send it later on to you.
M: Of course.
TIP: But you were a very successful businessman. And what made you to come to the politics?What was it?
M: Well I was asked to run. I think because of my success I was always a private, a very private person. Very introverted. Minded my own business. You know so it was kind of a shock. That when I was asked if I would consider running. And initially my reaction was, given my background, I said if I decide to run in politics mu goal would be to run for state controller, forexample. But then the party convention says well why don't you try first at the local level. See what happens and see if you like it and then you know if you're successful and then we'll see what the future holds. And so I said. That's fine I'll give it a shot.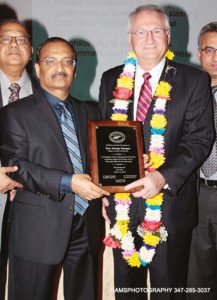 TIP: I have to just ask you what are your views on what are you planning to do for equal opportunities to all and at the same time special opportunities for minorities? I am not saying women, minorities.
M: Ok. We highlighted in that demographic study. The county's populationhas grown to over thirty-five percent minority. The South Asian community we noted in the last twelve years grew from one percent of the population to about eight percent of the population- phenomenal growth. We looked at the historic performance. And the county was spending only about seven to eight percent towards minorities. Even though we had this aspirational goal. And we said we have to do better. We have to as a minimum meet our aspirational goal of sixteen percent. And attempt to do even better. So now it seems that the whole community and the political system is very serious behind promoting Minority and women in businesses.
TIP: So it is not on the basis of ethnicity only, it is on the basis of gender also.
M: That's correct. You know the county's demographic have changed. The demographics of the police department do not reflect the community. You know they have about eight percent of minorities and women in the police department versus thirty-five percent minorities in our community. And they need to make a much stronger and concerted effort. You know to increase that number. To better reflect the community.
TIP: So do you think there are enough facilities, welfare measures for seniors given the number of so many people above the age of fifty-five and sixty here?
M: We go around and I don't hear very many complaints.I know the county has a very strong outreach program for veterans and seniors and so do the towns. We have. You know a commissioner for veteran's affairs. We fund a number of non-profits that provide quite a few services to seniors and veterans.
TIP: You have already spoken about the minorities and that takes care of multi-racial issues also. You have received quite a few honors for your work. What is the honor that you most prize or what is the kind of recognition that you most prize? I know you have received so many recognitions over the years but what is the best you think?
M: You know. Obviously I have received excellence in financial reporting every year. But I think the most important you know to me is when I go out and meet people. You know. And you know they're satisfied with the work that we do.