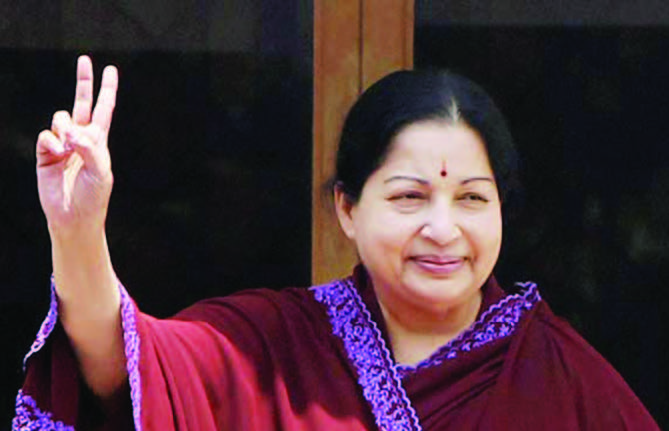 NEW DELHI (TIP): The Supreme Court on Friday, October 17, granted bail to former Tamil Nadu chief minister J Jayalalithaa. The 66-year-old AIADMK chief, who has been behind bars since September 27, had sought relief citing that she was suffering from various ailments. The former chief minister had also cited grounds of being a senior citizen and a woman for getting out of jail. She was denied bail by the high court on October 7 despite the special public prosecutor not objecting to grant of conditional bail to her.

The high court had also rejected the bail pleas by Jayalalithaa's close aide Sasikala and her relatives VN Sudhakaran, disowned foster-son of the former chief minister, and Ilavarasi, who were also sentenced to four years in jail in the 18-year-old case. All four were found guilty of acquiring Rs. 66.65 crore worth of assets by corrupt means between 1991 and 1996 – during Jayalalithaa's first tenure as CM. The ruling in the 18-yearold disproportionate assets case dealt a blow to the AIADMK chief, disqualifying her as CM and effectively putting her out of the electoral arena for 10 years.

According to provisions of the Representation of the People Act, a convicted person cannot contest elections for six years beginning from the date of completion of sentence. There could, however, still be hope for Jayalalithaa because there is an escape route. The Supreme Court has said a convicted person can contest an election if his/her conviction and sentence – both are stayed by a superior court.