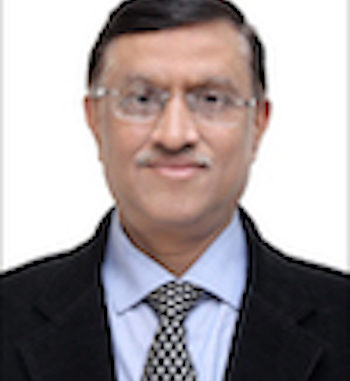 NEW YORK (TIP): New Yorkers will be happy and proud to know that a former Consul General of India at New York Dr. Dnyaneshwar Mulay has been appointed Chair of an Inter-ministerial Working Group to develop a single national Portal titled "Pravasi Bharatiya Academic and Scientific Sampark (PRABHASS).
Dr. Mulay  is a member of National Human Rights Commission, India and a former career diplomat who has held key positions in the ministry of external affairs, government of India.
The new body, PRABHASS would work towards effectively engaging with Global S&T community for enriching the Indian innovation ecosystem for networking them with Indian researchers/institutions, provide policy guidance, establish and launch joint collaborative programs/schemes etc., a press release said. This sort of initiative is first of a kind to tap the expertise of overseas Indians for India, in line with Prime Minister Narendra Modi's vision of "Aatmanirbhar Bharat," the press release said.
The PRABHASS committee is constituted of officers from various ministries including Sanjeev Varshney, head of the Science and Technology department, Dr. Rajani Kant from Indian Council of Medical Research, A.K. Tyagi from Department of Atomic Energy, N. Ranjana from D.R.D.O., Gopal Raman Iyengar from Ministry of Earth Sciences, M.S. Anurup from Space department, Manish Rana from Department of Biotechnology, Rama Swami Bansal from Council of Scientific and Industrial Research, Renu Paul from Ministry of External Affairs  along with a member from the Department of Agricultural Research and Education.
"With his vast experience and valuable insights from a long service in the Ministry of external affairs, Dr. Dnyaneshwar Mulay would be able to guide this high-level committee to bridge the gap between Overseas Indians and India," the press release said.
Born on November 5, 1958 in Kolhapur District of Maharashtra State (Western India), Dr. Dnyaneshwar Manohar Mulay took his primary education at the village Primary School. Subsequently, he completed bachelor's degree in English Literature from Shahaji Chhatrapati College at Kolhapur, followed by master's degree in Personnel Management from Mumbai University. He joined Indian Foreign Service in 1983 and, besides serving at the Ministry of External Affairs in New Delhi, has also done postings in Indian Missions in Tokyo, Moscow,  Port Louis.   He served as Minister in Damascus and was High Commissioner of India to Male (Maldives) from April 2009-March 2013. He was Consul General of India at New York from April 2013 to 2016. In New Delhi, he acquired diverse experience during his assignments at Ministry of Commerce and Industry,  Ministry of Finance, and,  of course, Ministry of External Affairs.
In his position as Secretary NRI Affairs at the external affairs ministry,  he was responsible for softening  or removal of  many restrictive policies governing passport, visa, OCI and PIO cards. His contribution to organizing Pravasi Bharatiya Sammelan (now almost defunct) is an unforgettable chapter of history.
Dr. Mulay is  an award-winning writer in Marathi and Hindi. He has contributed several books some of which have been translated into Kannada, Arabic, Urdu and Dhivehi. He has keen interest in Education, Environment (particularly water security) and socio-economic issues. Dr. Mulay is married and has three children-a daughter and two sons.
The Indian Panorama team takes pride in his new assignment and wishes him all the best, as ever, and waits to report on his charismatic performance, again, as ever.