By Yash Goyal
Barmer in Rajasthan is a part of the Great Indian Thar Desert surrounded by Jaisalmer in the North, and neighbouring Pakistan on the West side. Barmer's small railway station Munabao is famous forThar Express Link Trainthat used to run up to Zero Point of Khokhrapar in Pakistan. Unfortunately, due to an escalated tension between India and Pakistan after abrogation of article 370 and 35-A in Jammu and Kashmir, the international weekly train was suspended on August 16 by Indian Railways. Barmer's Uttarlai is also very important IAF airbase on the International border along with entire BSF jawans deployed on high alerts in the hottest summer of up to 50 degree C and minus 2 degree Celsius in cold wave conditions.
In 2016 the Ministry of Panchayati Raj Institutionhas christened Barmer as one of the country's 250 most backward districts (out of a total 640) and it was one of the 12 other districts getting the central funds from Backward Regions Grants Fund Programme(BRGF). Once in 2006, extreme rainfall of over 550 mm and flash flood in August month had caused to scores of casualties and a ten of villages inundated for months in Kawas area of Barmer.
Folk music and dance specially of Bhopas (priest singers) is a speciality of the desert terrain. Muslim Dholis (drummers), Langas and Manganiars are the some of these communities engaged in traditional music and songs. The district covering 28,387 square kilometres area after Jaisalmer and Bikaner district is also popular for its carved wooden furniture and hand block printing industry.
 Oil is Well
Way back in previous century in 80s and 90s, the Geological Survey of India(GSI) and other Oil and Gas companies have predicted not only ancient flowing Sarswati River underneath the sand dunes but also indicated deposit of huge oil reserves in Sandy Thar Desertof Western Rajasthan. The story started in 1995 when Royal Dutch Shell had signed a pact with the GOI to explore oil block in Barmer. In 1998, CAIRN Energy, which owned 10 percent in the lease, acquired 27 percent of the project. In 2002, CAIRN has acquired 100 percent control.
The story of oil discovery was full of upheaval task as CAIRN Energy had faced failures in its initial attempts but got the success with the Mangladiscovery in 2004 after drilling its 16thwell. It was the breakthrough discovery in India in 30 years. In 2009, former Congress Prime Minister Dr Manmohan Singh has turned on the valve for symbolic start of production on August 29.
In 2010, World's largest continuously heated and insulated pipeline covering 670 km made operational. In following years, Vedanat Groupacquired 58.5 percent stake in CAIRN Indiafor US $ 8.67 billion for faster production polymer injection at enhanced oil recovery (EOR) well starts on July 10 giving a major boost to the ongoing project. Sales commenced to IOCL Viramgamin January 2012; commercial production starts using Train on April 8, 2012. Gas sale had begun through AGI in April 2013 and the production crossed 200 million barrels on June 5, 2014.
Recently celebrating its one decade of crude oil production in Rajasthan, CAIRN India at Barmer is now contributing 30 percent of the total crude oil production of the country at 1.70 lakh barrels of oil per day (bopd), and it has planned to raise it to 3 lakh BOPD by 2021 fiscal year.
"As of now CAIRN has generated US$ 20 billion revenue to the GOI which included USD 5 billion as royalty to the government of Rajasthan from the crude oil production", its CEO Ajay Dixit said on this occasion.
Being India's key strategic assets, CAIRN is expected to generate US $ 100 billion of revenues for India, he claims.
"The region has been transformed with Barmer now second highest GDP in the state of Rajasthan behind capital Jaipur, and CAIRN has invested USD 9 billion in Barmer Basin", Dixit underlined.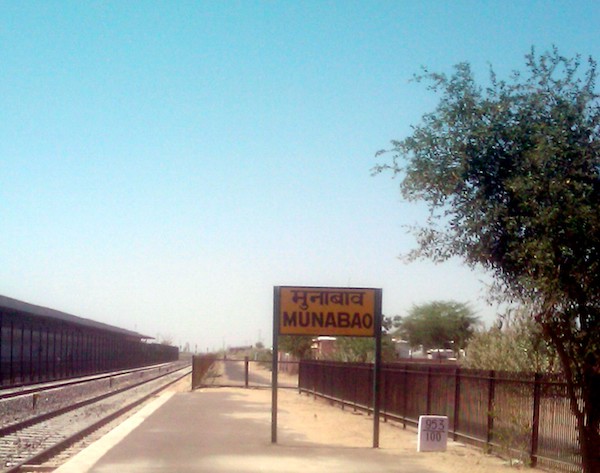 Cairn Energy invested more than US$6 billion, drilled more than 600 wells and made more than 40 discoveries.  Crude oil discovery opened the multiple opportunities for the local entrepreneurs. There are so many 'Rags to Riches' stories in Barmer today where the local entrepreneurs started with thousand rupees, later developed their own business house earning billions and providing jobs to local youths.
Recently, the Director General of Hydrocarbons (DGH) as per the Open Acreage Licensing Policy (OALP) has allocated eight new blocks to the company. These blocks are situation in Barmer, Jaisalmer, Jalore and Bikaner districts. Seismic survey and exploratory drilling will start soon in these blocks to discover more oil reserves in Rajasthan. According to the Department of Geology at Jai Narayan University, the sedimentary deposits of Rajasthan have immense hydrocarbon potential. The story has just begun with the Barmer-Sanchore basin and more will be explored in near future.
Barmer district which used reel under drought (not famine), scarcity of water and electricity is giving prosperity and economic strength not only the state of Rajasthan but also the Centre in revenue collection. Though the backwardness in remote villages due to poor education facilities and roads does exist. However, through CSR activities CAIRN has brought cheers by educating the girls and providing the infrastructure facilities to the villagers in their area.
As a result, Barmer's per capita income has risen by 650 percent in 10 years since CAIRN India started crude oil production, Chief Minister Ashok Gehlot told the audience at the celebration of the company's achievement at Barmer on August 20. The state government has provided a medical college and announced to increase beds in Barmer district hospital from 300 to 500, Gehlot maintained. He also inaugurated an Ujjawal, a news scheme of Cairn Oil and Gas.
Refinery: Boom for investment
Upcoming Refinery and Petrochemical Complex at Pachpadra in Barmer district with a planned capacity of 9 MMPTA refining capacity and 2 MMTPA of Petrochemical Complex will made this district a destination for investment and creation of newer jobs for locals in the western Rajasthan. The refinery whose stone laying ceremony was laid by UPA Chairperson Sonia Gandhi in 2013 and later construction inauguration was started by Prime Minister Narendra Modi 2018 will be readied by 2022-23, if all goes well.