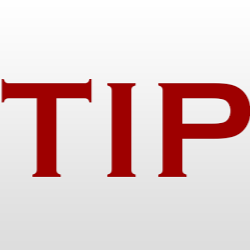 NEW DELHI (TIP): The Supreme Court ruled on February 5 that a lawmaker's election could be cancelled if he or she suppressed information about a criminal record, in what experts see as a landmark judgement towards eradication of criminalisation of politics. The verdict comes barely two days before the Delhi assembly elections in which the BJP and Aam Aadmi Party are locked in a tight contest.
"A voter is entitled to have an informed choice," a bench headed by Justice Dipak Misra said. "No candidate is entitled to destroy the sacredness of election by indulging in undue influence."
The apex court that has passed a series of verdicts on electoral reforms since July 2013 held that such suppression of information would amount to corrupt practice under Section 100(1)(b) of the Representation of the People Act, 1951 – a ground for setting aside an election.
Declaring "purity of election" as a "categorical imperative", the bench noted that this was needed to end criminalisation of politics and corruption in public life.
"A voter who is not satisfied with any of the candidates…can opt not to vote for any candidate," the court said.
The Supreme Court ruled in 2013 that elected lawmakers would stand disqualified if convicted by a court and sentenced to two years of imprisonment or more.
AIADMK chief J Jayalalithaa stepped down as chief minister of Tamil Nadu in September last year in line with that order after she was found guilty in a corruption case. She also cannot contest elections for 10 years as part of the ruling.
The verdict came on an appeal filed by one Krishnamoorthy who was elected president of a panchayat in Tamil Nadu's Coimbatore district in October 2006.
The poll tribunal declared his election null and void, holding that he could not have contested as his nomination papers deserved to be rejected. The Madras high court agreed with the tribunal's verdict.
Upholding the HC verdict, the Supreme Court said, "A voter has a fundamental right to know about the candidates contesting the elections as that is essential and a necessary concomitant for a free and fair election."
The candidate suppressed information about certain criminal cases, including those relating to embezzlement, were not disclosed by him at the time of filing of his nomination papers.
"Concealment or suppression of this nature deprives the voters to make an informed and advised choice as a consequence of which it would come within the compartment of direct or indirect interference or attempt to interfere with the free exercise of the right to vote by the electorate, on the part of the candidate," the bench said.
"As the candidate has the special knowledge of the pending cases where cognizance has been taken or charges have been framed and there is a non-disclosure on his part, it would amount to undue influence and, therefore, the election is to be declared null and void by the Election Tribunal under Section 100(1)(b) of the 1951 Act."
The court said, "The requirement of a disclosure, especially the criminal antecedents, enables a voter  to have an informed and instructed choice. If a voter is denied of the acquaintance to the information and deprived of the condition to be apprised of the entire gamut of criminal antecedents relating to heinous or serious offences or offence of corruption or moral turpitude, the exercise of electoral right would not be an advised one. He will be exercising his franchisee with the misinformed mind. That apart, his fundamental right to know also gets nullified."