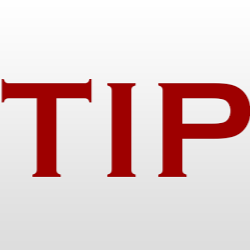 HICKSVILLE< NY(TIP): The Hicksville Veterans of Foreign Wars, William M. Gouse Jr. Post 3211 had a busy August in support of the 333rd Military Police Brigade.
The 333rd MP BDE (formerly the 800th MP BDE) was deploying to Afghanistan on Aug. 24 for a nine-month tour; their mission will be instructing the Afghan police on techniques of policing.
The Hicksville VFW originally "adopted" the 800th MP BDE in 2004, while they were in Iraq, through the National VFW Military Assistance Program. The relationship between these two great organizations has continued and prospered over the years. The 800th was re-designated the 333rd MP BDE in June 2012.
Beginning on Aug. 4, the 333rd MP BDE held their Yellow Ribbon event at the Long Island Sheraton in Hauppauge, a two-day event to brief and prepare the members of the 333rd and their families for their deployment. The Hicksville VFW was invited and set up a table to explain the benefits of being a VFW member. VFW Commander William Walden addressed the unit and promised that the VFW would support and help both the members and their families during their deployment.
On Aug. 13, the Hicksville VFW hosted about 50 members of the 333rd MPs and their families to an informal pre-deployment get together at the VFW Post. The VFW members cooked and served hamburgers and hot dogs along with an assortment of hot dishes and salads.
Next week, on Aug. 23, Hicksville Commander William Walden and a number of Post 3211 VFW members attended the 333rd MP BDE's Change of Command and Deployment Ceremony. Food and drinks were served to about 400 people attending the ceremony. The Family Readiness Group Coordinators handed out gifts to all the children of the members deploying. It was a solemn and moving event. On Friday morning, Aug. 24, the unit left for Fort Bliss, Texas for further training before leaving for Afghanistan.