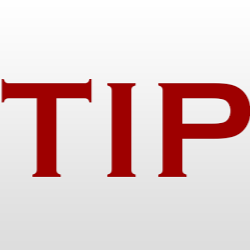 Ishan Bose-Pyne, 16, died Sept. 13, 2010, from burn injuries suffered 11 days earlier after shaving with an electric shaver made by the Wahl Clipper Corp. (Photo courtesy of the Bose-Pyne family)
LOS ANGELES, CA (TIP): A civil jury here has absolved the manufacturer of an electric shaver and mustache trimmer of responsibility for the Sept. 2, 2010, flash fire that engulfed a promising 16-year-old Indian American high school student and led to his death 11 days later from third-degree burns.
In a unanimous decision at the Edward R. Roybal federal building Aug. 31, the jury found Wahl Clipper Corp. "not guilty" of negligence in the accidental death of Ishan Bose-Pyne, then a student at Harvard-Westlake high school in Studio City, CA.
The civil complaint was filed by the boy's father and mother, Bedabrata Pain and Shonali Bose, of Los Angeles.
Pain, a former senior research scientist at NASA's Jet Propulsion Laboratory, is a film director who was shooting the soon-to-be released 2012 film "Chittagong" in northern Bengal at the time of the accident.
Bose, the director of the film, "Amu," told media that she had recently returned home to Los Angeles from India with Ishan and her younger son, Vivan.
Jetlagged from the trip on the evening Sept. 2, 2010, she awoke suddenly to the sound of her two sons screaming at "the top of their lungs," she told India-West in an exclusive interview.
According to the lawsuit, Vivan had opened the older brother's bathroom door and saw Ishan "engulfed in flames," right after he had "heard a distinct electric buzzing noise immediately followed by a scream."
The older boy had been shaving with a Groomsman Beard and Mustache Trimmer manufactured by Wahl Clipper Corp. The complaint, filed in 2011, alleges the product was defective.
"I ran down the stairs and saw Ishan on fire, running and screaming with Vivan behind him," Bose said, adding that she desperately tried to put out the flames.
Ishan ran out the front door, down the driveway and jumped into the family's swimming pool. By that time his clothing had been burnt off his body and he was suffering from third-degree burns.
After being transported to the Cedars-Sinai Hospital in West Hollywood, and later to the Southern California Regional Burn Center at the USC Medical Center, where he received two skin graft surgeries, Ishan died Sept. 13.
"By the time I came to the United States, he was in the burn unit," Pain told India-West. "Because he had 65 percent third-degree burns, there was no skin left on his body. No skin on his upper torso, his back, arms, and part of his neck and some parts of his leg."
Ishan was under heavy painkillers in the burn center and largely unable to communicate. The Wahl clipper used by Ishan had been purchased by his grandfather as a present for his 16th birthday, Pain said.
Bose told India-West that her older son told her right after the fire that he had been shaving when there was a buzzing sound, a flash and then a fire. A paramedic confirmed Ishan gave a similar story in response to a question as to what happened.
Fire investigators reported that there were four broken teeth on the six-month old shaver and that there were visible signs of melting on the handle.
Attorney Arnold P. Peter, arguing the complaint by the Bose-Pyne family, cited scientific experts who hypothesized that "one of the blades of the trimmer broke off and created friction and interference that caused a mechanical spark" that started the fire. The blades also showed signs of roughness and scraping, according to experts.
Peter said "the LA County fire investigators looked at the shaver" and "eliminated all other sources of fire."
Wahl Corp. has recalled at least nine products between 2003 and 2011, the complaint said, and the company had identified one of the recalled products, a hairdryer, as having the potential to result in "overheating or fire."
The defense team, led by attorney Warren L. Gilbert, argued that the shaver was "misused or modified" after its manufacture. He also claimed, "Other than (this) allegation, there has never been a lawsuit that anybody blamed a Wahl trimmer that caused a spark."
Ishan, Gilbert alleged, wanted to do an experiment with Axe body spray, which he intended to show on the Internet.
"Wahl's lawyers tried every dirty trick in the book," IBNLive quoted Pain as saying. "They said Ishan was making YouTube videos of starting fires, that he was not responsible. They even suggested that now that Ishan was no longer there, we were financially better off as we did not have to pay for his tuition and upkeep."
"But the jury blasted them for this attempt at character assassination. So we are happy that the verdict, though not in our favor, exonerates Ishan. His name is cleared."
"We had eliminated every other cause of ignition in the bathroom, Pain told IBNLive. "Logic would say that the clipper was the only source of ignition. No plugs were unplugged. Nobody in the house smokes. So there were no lighters or matches at home either."
"We showed the clipper with the teeth missing and interference marks typically found when two pieces of metals strike against one another. We pointed out the serious design flaws. However, the jury did not find it enough," Pain said.
Gilbert in his closing arguments before U.S. District Court Judge Margaret M. Morrow asked the jury not to hold anything against his client regarding earlier statements he made in the trial.
"What happened to Ishan is a tragedy. Kids aren't supposed to die before you. If I did or said something disrespectful, don't hold it against my client," the attorney said.
He also asked the jury to consider in their deliberations why the younger son didn't testify during the trial.
Asked why Vivan didn't testify, Pain said that he and his wife "did not want to expose him to these gory details again. I don't want him to relive that again. It's both a fight for justice as well as protection of my sons," he said.
Family and friends described Ishan Bose-Pyne as "comfortable in his own skin," an avid chess player, a good student, piano player and someone with an "infectious" smile.
His father said the teenager had dreams to pursue a career in the physical sciences, because he was enthralled by the great mysteries of the world.
"Anytime he heard injustice, that really rankled him. And that's actually one of the reasons we are fighting this case because injustice is something that bothered him so much," Pain said.
When the filmmaker was shooting in remote areas of Bengal, he would Skype regularly with his son. They liked to discuss history, politics and philosophy.
"Ishan was brilliant, funny and with a heart of gold – a boy who was there for everybody whenever they needed him," Pain said.
He added that he sent a letter to Wahl Corp. in 2010, asking them to conduct an investigation about the shaver, and when they didn't respond, he and his wife initiated the lawsuit.
"Justice would be to hold them accountable for their failure and that they make sure that they make products that do not suffer from these sorts of design defects," Pain said. "People need to know that corporations cannot get away with putting unsafe products out in the market," he said before the verdict was announced.

Courtesy: India West