On Tuesday, November 03, 6-year-old autistic boy Jeremy Mardis was tragically gunned down by Louisiana police.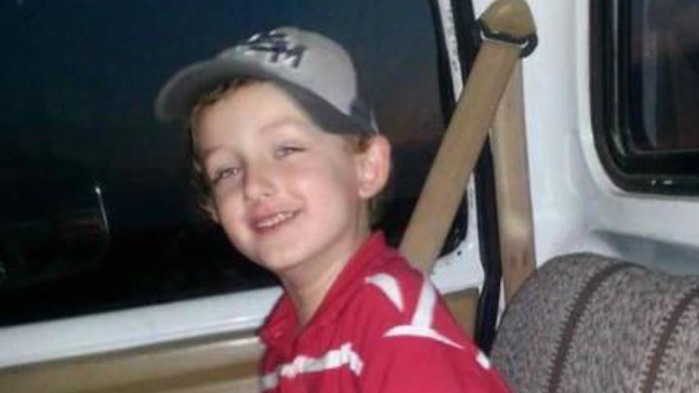 In initial reports, the police claimed Jeremy's father had a warrant to be arrested, had a gun, tried to run over the officers, fired at the officers, and possibly even killed his own son. All of this was proven to be false during the investigation. Yet the police and DA seemed poised to blame this father for his son's own death, despite the fact that the cops shot at a moving vehicle, which is against federal guidelines.
Police now admit that Few was not only unarmed when officers opened fire, there wasn't a warrant at all.
This latest case of police brutality that led to the death of a small child may have also been swept under the rug as "justified" if not for video evidence – One of the officers was wearing a body camera which was on at the time of the shooting. While police is yet to release the footage, the arrests were made shortly after the Louisiana State Police reviewed the video, according to KLFY.
When asked about the body camera footage during the press conference, State Police Col. Mike Edmonson told reporters, "It is the most disturbing thing I've seen, and I will leave it at that."
"That little boy was buckled in the front seat of that vehicle," Edmonson told reporters. "That is how he died."
Lt. Derrick Stafford, 32, and Norris Greenhouse Jr., 23, are the local deputy marshals who fired at least 18 rounds at an unarmed man and his son, killing a 6-year-old Jeremy Mardis.
On Friday night, Nov 06, authorities announced that Greenhouse Jr. & Stafford were charged with 2nd-degree murder of 6-year-old and attempted 2nd-degree murder of Chris Few.
It has since been revealed, the pair – along with another officer at the scene – were moonlighting as marshals who work for the city courts and serve warrants, carry firearms and have police powers.
Interestingly, both officers, have a horrific track record and should not have been employed as active-duty officers at all. Some of the charges included indictments for aggravated rape.
Derrick Stafford, the officer indicted for rape, also has five pending civil suits against him for various complaints of excessive force, including breaking the arm of a 14-year-old girl on a school bus as well as assaulting and pepper-spraying a 15-year-old boy at a Fourth of July celebration.
Norris Greenhouse Jr., the other officer implicated in the murder of 6-year-old Jeremy Mardis, is named in several of the same suits for acting in tandem with Stafford.