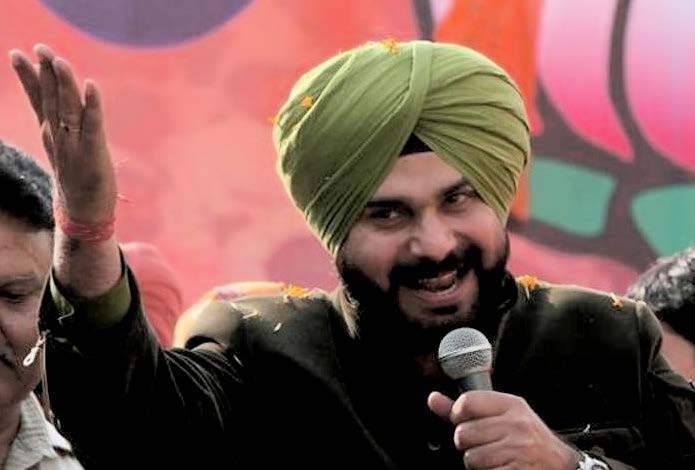 Apparently, Sidhus had still not resigned, while he did resign from the Rajya Sabha in July but it is must be noted here that the BJP are so desperate for good candidates in Punjab that they never acted against them. Now even when he was in negotiations with Arvind Kejriwal's Aam Aadmi Party and not when he launched his own party, the "Awaaz-e-Punjab", earlier this month.
The mystery of whether Navjot Singh Sidhu had quit the BJP, as he weighed over multiple options (Politicians!!!) two months which would be his next political party, was solved today. He had not.
Navjot Singh Sidhu and his wife Navjot Kaur Sidhu formally quit the BJP yesterday, Sep 14.
Navjot Singh Sidhu last week had floated a new front 'Awaaz-e-Punjab' along with former Indian hockey team captain Pargat Singh, Awaaz-e-Punjab, which will contest the Punjab assembly elections against Aam Aadmi Party (AAP) and Shiromani Akali Dal (SAD).
Navjot had been upset since the party decided not to field him from Amritsar, a seat he had held for 10 years, in the 2014 parliamentary elections.
Navjot Kaur Sidhu also hinted at joining the new front and said, "Along with Pargat Singh and Bains brothers we have formed a front. This will be against those working against Punjab.