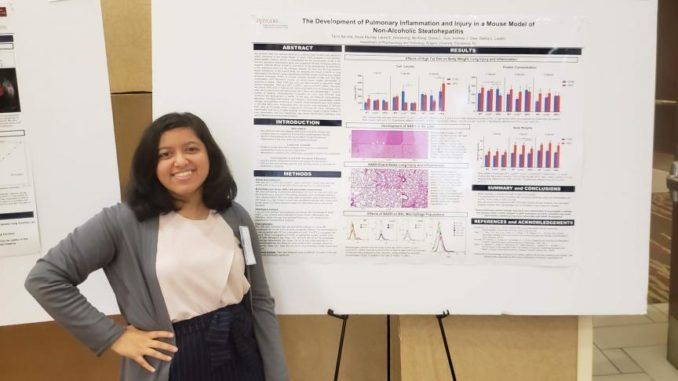 NEW BRUNSWICK, NJ (TIP): Tanvi Banota, a rising junior majoring in cell biology and neuroscience at Rutgers University-New Brunswick, has been named a recipient of the prestigious Goldwater Scholarship for her academic excellence.
Considered the premier undergraduate award of its type in the fields of mathematics, natural sciences and engineering, the Goldwater Scholarship, which honors the late Sen. Barry Goldwater, is designed to encourage outstanding students to pursue careers in these fields. The scholarship awards up to $7,500 to help cover costs associated with tuition, mandatory fees, books, and room and board.
Banota was chosen from a pool of more than 5,000 distinguished students submitted by 461 academic institutions for the 2020-21 academic year.
Banota has worked in the lab of Debra Laskin in the Department of Pharmacology and Toxicology since she was in high school (thanks to Liberty Science Center's Partners in Science program). There, her research focuses on the mechanisms of inflammation as a response to pulmonary injuries. She has worked in the lab and done research around this topic since 2017 and credits the continuity of that research and the many hours of experience she's gained in the lab as part of what earned her a Goldwater Scholarship.