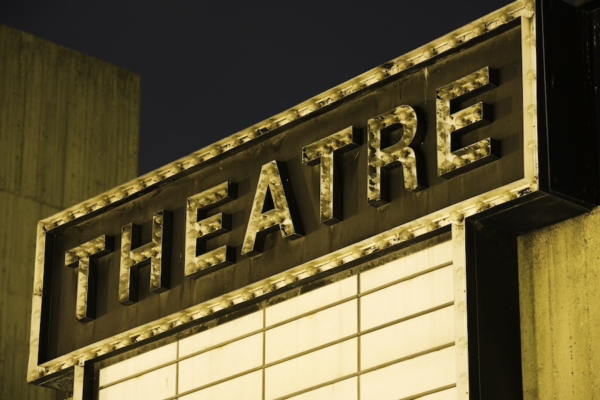 By Mabel Pais
"It is with immense pride and gratitude that I share the programming…a broad array of wondrous personal expression and unique artistic perspectives"
                               – Joseph V. Melillo, BAM Executive Producer
The 2018 Brooklyn Academy of Music (BAM) Next Wave Festival, Oct 3—Dec 23, celebrates 35 years of innovative, boundary-pushing performing arts.
BAM'S 2018 Next Wave Festival, features 26 shows packed into three short months: music, opera, theater, physical theater, dance, film/music, and performance art engagements.
An illustrated book celebrating the history of the cross disciplinary arts festival that has championed the work of Trisha Brown, Pina Bausch, Robert Lepage, Bill T. Jones, Robert Wilson, Steve Reich, and Meredith Monk is a compendium of the Festival.
Joseph V. Melillo, executive producer of the Brooklyn Academy of Music (BAM), announced programming for the 2018 Next Wave Festival that comprises music, opera, theater, physical theater, dance, film/music, and performance art engagements in the BAM Howard Gilman Opera House, BAM Harvey Theater, and BAM Fisher.
BAM Executive Producer Joseph V. Melillo said, "It is with immense pride and gratitude that I share the programming for my final BAM Next Wave Festival. The original Next Wave concept, envisioned by Harvey Lichtenstein, remains vital and dynamic. This year's festival features works by local and global artists across artistic genres, with new work by artists including Ted Hearne, Sasha Waltz, and Michelle Dorrance; landmark revivals—including a new production of Satyagraha; the return of companies including Cheek by Jowl, Circa, SITI Company, and Wordless Music; as well as a number of BAM debuts. The season comprises a broad array of wondrous personal expression and unique artistic perspectives."
This year's festival will be the final Next Wave curated by Melillo; he will also program BAM's 2019 Winter/Spring season before stepping down at the end of 2018 after 35 years of artistic leadership at BAM.
BAM President Katy Clark said, "The Next Wave continually presents adventurous work of astounding breadth and quality. I'd like to pay tribute to and thank my colleague Joe Melillo, who has produced 35 unforgettable Next Wave seasons, introducing New Yorkers to artistic work that delights, questions, and introduces a range of ideas and experiences. I'd like to thank Bloomberg Philanthropies, our longtime season sponsor, who make our robust Next Wave programming possible, and all of our donors for their much appreciated support."
 The Humanities Programming: Speaking Truth To Power
"It is the duty of every citizen…. to defend truth and keep it alive through dialogue and culture. It may prove the best defense we have against letting our societies sink into oblivion."
– Anthony S. Papadimitriou, President & Treasurer, Board of Directors, The Onassis Foundation
BAM Humanities is a forum for adventurous ideas, providing context for the cultural experience at BAM and beyond.  The artist talks, master classes, lecture and discussion series, and innovative literary programs facilitate engagement and discovery.
Speaking Truth To Power: A partnership of BAM and the Onassis Cultural Center New York
As part of the 2018 Next Wave Festival, BAM and Onassis Cultural Center New York present Speaking Truth to Power, a fall series of theater productions, conversations, and film screenings that explores the concept of free speech as a form of resistance, and examines the challenges facing individuals, societies, and movements that seek to employ it.
While freedom of speech is considered a cornerstone of our democratic freedoms, ancient Greeks wrestled with the extent to which the power to speak freely could degrade the very institutions designed to protect that right. The debate about the role of truth––who is able to speak it and the potential dangers posed to our society when it is either permitted or restricted––rages on.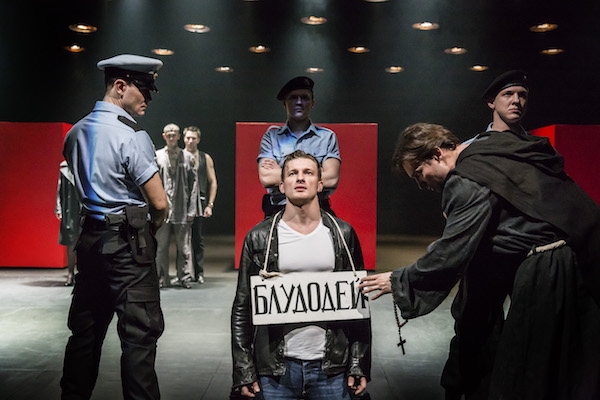 Anthony S. Papadimitriou, President and Treasurer of the Board of Directors of the Onassis Foundation, said, "It is the duty of every citizen, as it is ours at the Onassis Foundation––which exists for the benefit of the public and, beyond Greek art and ideas, promotes social welfare in all its forms––to defend truth and keep it alive through dialogue and culture. It may prove the best defense we have against letting our societies sink into oblivion. We hope that our collaboration with BAM in Speaking Truth to Power highlights this responsibility and its urgency today more than ever before."
This robust series comprises two theater productions; four humanities programs; a four-part film series; a conversation and film event; a visual art installation; and an exhibition of materials from the BAM Hamm Archives.
Humanities Programming
 On Fear and Governance
With Anne Bogart and Monica Youn
In conversation with Corey Robin
French philosopher Michel Foucault points to a moment in Euripides' The Bacchae when the messenger contemplates whether to report what he has witnessed for fear of enraging the king.  Director Anne Bogart, poet Monica Youn, and political theorist Corey Robin examine the implications of a society governed by fear and the place of will in bringing forth truth.
Oct 5 at 6pm
 On Confronting Silence
With Masha Gessen
In conversation with Linda Gordon
"Who will believe thee?" In Shakespeare's Measure For Measure, Isabel threatens to reveal the sexual advances of Angelo, who sits in control of both the government and her brother's life.  Journalist Masha Gessen and professor Linda Gordon discuss the truth of women's lived experiences in the public sphere.  What happens when power is used to silence and undermine truth?
Oct 20 at 6 pm
 On the Force of Truth
With Asha Bandele, Tilde Björfors, and Anand Giridharadas
In conversation with Charles W. Mills
The concept of satyagraha, or nonviolent resistance, is described by Gandhi as "the Force which is born of Truth." Author asha bandele, artistic director Tilde Bjorfors, writer Anand Giridharadas, and philosopher Charles W. Mills look at the birth and shape of Gandhi's movement and locate it on a historical continuum of social justice movements, from the writings of Tolstoy, to Martin Luther King Jr. and the civil rights movement, to Black Lives Matter.
Nov 1 at 6 pm
 On the Economics of Fatalism
With Sarah Jaffe and Sanjay G. Reddy
In conversation with Simon Critchley
In Greek, the story of Oedipus – both a search for one's truth and an attempt to prove one's free will against the forces of destiny – is transposed to Thatcher-era Britain and the economic fatalism felt by many at the time.  Philosopher Simon Critchley speaks with journalist Sarah Jaffe and economist Sanjay G. Reddy about the relationship between economic circumstances and the expression and reception of the truth of one's lives experience.
Dec 8 at 6pm
Each Conversation is Co-presented by BAM and the Onassis Cultural Center New York
At BAM Fisher Hillman Studio (321 Ashland Pl)
Price: $15; $7.50 for BAM members
Measure For Measure 
" A punch to the guts…" The Telegraph (UK)
 Shakespeare's Measure For Measure, staged as part of the Festival, is a co-production of Pushkin Theatre Moscow and Cheek by Jowl (UK).
In the absence of its Duke, Vienna is ruled by Lord Angelo's iron-fist.  He revives forgotten laws on morality and sexual licence and decides to make and example of Claudio, a young man who has had pre-marital sec with his fiancée, Juliet.
Hearing of Claudio's death sentence, his sister the novitiate Isabella resolves to petition Angelo for her brother's life. Despite his outward strict moral code, Angelo tells Isabella he will only free her brother if she sacrifices her virginity to him.  Isabella is shocked by this and refuses Angelo; she begins to resign herself to the necessity of her brother's death to protect her own virtue.  Luckily, her conversation with Angelo had been overheard by the Duke, who is still in fact in Vienna, disguised as a friar, as a means to oversee Angelo's government without his presence being known in the city.
The Duke comes up with a plan to save Claudio, preserve Isabella's virginity and reveal Angelo's misdeeds.  Under the cover of darkness Angelo is tricked into believing he is meeting Isabella, but instead has sex with his estranged fiancée, Mariana. After this, he still refuses to pardon Claudio; however Angelo is none the wiser when he is sent the head of another man in Claudio's place.
The Duke returns and reveals his disguise to all.  He judges Angelo for his crimes, and forces him to marry Mariana.  Claudio is pardoned and allowed to marry Juliet.  At the play's end a third and final couple materializes: the Duke proposes marriage to Isabella.
Measure for Measure
New York Premiere
By William Shakespeare
Pushkin Theatre / Cheek by Jowl
Declan Donnellan and Nick Ormerod
Directed by Declan Donnellan
Designed by Nick Ormerod
Lighting designer Sergey Skornetskiy
Music composed by Pavel Akimkin
Choreography by Irina Kashuba
BAM Harvey Theater
(651 Fulton Street)
Oct 16—20 at 7:30pm, Oct 21 at 3pm
In Russian with English titles
To learn more about the Festival or purchase tickets visit BAM.org or contact BAM Ticket Services at 718.636.4100.
(Mabel Pais writes on The Arts and Entertainment, Social Issues, Spirituality, and Health and Wellness)