TORONTO (TIP): The 1.25 million-strong Indo-Canadian community had much to cheer about on Tuesday, October 20, as it doubled its representation in the new Parliament with the election of a record number of 19 MPs.
Though comprising only about 3% of the population of Canada, the community outperformed those numbers. The new number of Indo-Canadian lawmakers far outstripped the previous high of nine.
In 2011, almost all the Indo-Canadians MPs were Conservatives, with no Liberals elected, reflecting the overall mandate. The triumph of Justin Trudeau catapulted at least 15 Indo-Canadian Liberals to the Parliament in Ottawa.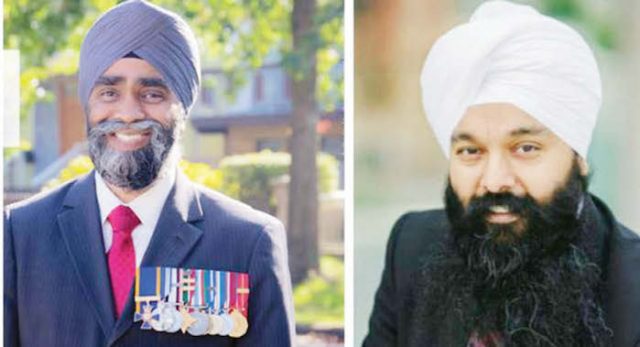 There will also be an overhaul in the ranks of the community's MPs, with only a couple of sitting members re-elected. Indo-Canadians won seats in four provinces – Ontario, Quebec, British Columbia and Alberta.
Canadians voted out the Conservative Party by handing a landslide to the Liberal Party on Monday, October19.
If there were significant victors among these candidates, the biggest loser was minister of state for sports Bal Gosal, who lost by about 6,000 votes to Liberal Party candidate Ramesh Sangha in Brampton Centre constituency of Ontario, once held by Liberal Gurbax Singh Malhi.
Among the prominent winners was Harjit Sajjan of the Liberal Party, a Canadian Armed Forces veteran who served three operational deployments in Afghanistan.
The longest-serving Indo-Canadian MP, Deepak Obhrai, won for the seventh time from Calgary Forest Lawn, while four-time MP Nina Grewal lost the elections.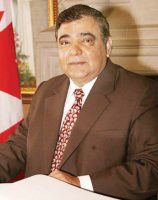 Also a winner was Sukh Dhaliwal, another Liberal, who as an MP in 2010 had moved a resolution in the Canadian Parliament to have the 1984 riots in India declared a "genocide". Dhaliwal lost in 2011 but he turned the tables on his opponent, sitting MP Jinny Sims of the New Democratic Party, this time.
Some candidates emerged victorious in ridings (as constituencies are called in Canada) where the Indo-Canadian vote wasn't a major factor. Among them was Liberal candidate Chandra Arya, a former executive and chair of the Indo-Canada Ottawa Business Chamber, who won from Nepean that falls within the boundary of Ottawa, Canada's capital.
His party colleague, Anju Dhillon, won from Dorval-Lachine-LaSalle, a constituency on Montreal island, becoming the first Indo-Canadian to win a seat in the French-speaking province of Quebec.
Most Indo-Canadian victories came in Canada's biggest province of Ontario as many seats in Brampton and Mississauga cities went to candidates from the community.
Some Indo-Canadian MPs
Anju Dhillon: Liberal, won the Quebec constituency of Dorval-Lachine-LaSalle
Chandra Arya: Liberal, won from Nepean in Ontario
Ramesh Sangha: Liberal, won from Brampton Centre in Ontario, defeating minister of state Bal Gosal
Gagan Sikand: Liberal, won from Missauga-Streetsville in Ontario
Deepak Obhrai: Conservative, won from Calgary Forest Lawn in Alberta
Harjit Sajjan: Liberal, won from Vancouver South in British Columbia
Sukh Dhaliwal: Liberal, won from Surrey Newton in British Columbia
Raj Saini: Liberal, won from Kitchener Centre in Ontario
Bardish Chagger: Liberal, won from Waterloo in Ontario
Bob Saroya: Conservative, won from Markham-Unionville in Ontario