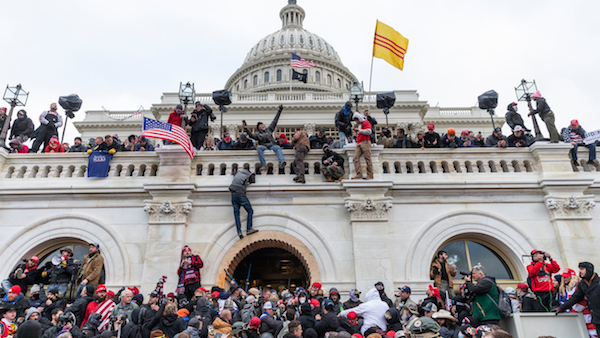 WASHINGTON (TIP): The House voted Wednesday, May 18, to approve legislation to establish an independent commission to investigate the violent insurrection on January 6 at the US Capitol, with 35 Republicans breaking with their party to support the bill, a CNN report says.
The final vote was 252-175. The GOP defections showcased a significant break with Republican leadership in the chamber and former President Donald Trump, who urged members to vote against the legislation.
The bill now moves to the Senate where it faces an uncertain fate as GOP resistance is growing.
Wednesday's vote, which came as some Republicans have tried to downplay the violence that occurred on January 6 and align themselves with Trump's version of reality, was still opposed by most rank-and-file Republicans, after House GOP leaders mobilized against the agreement that had been struck by fellow Republican Rep. John Katko of New York.
The margins are an important indicator because just how many House Republicans are willing to buck their party leadership may offer an early signal for how many GOP senators could back the bill. Supporters of the plan will need at least 10 Republicans in the Senate to join all 50 Democrats in the chamber in order to overcome a 60-vote filibuster and pass the bill.
Senate Minority Leader Mitch McConnell said Wednesday he is opposed to the bill but wouldn't tell reporters if he'd actively whip his fellow Republicans against it. Moderate GOP Sen. Susan Collins of Maine said Wednesday changes would have to be made to the bill before she could support it.