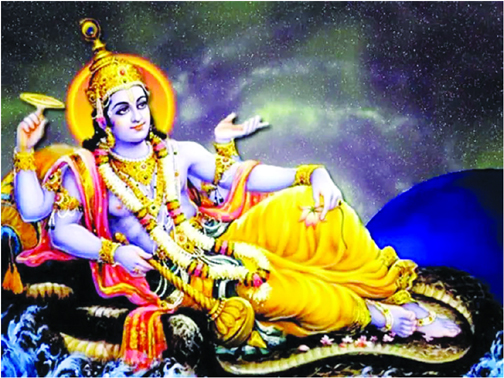 Ekadashi fasting holds an important place in Hinduism. Ekadashi of Krishna Paksha of Ashadha month is called Yogini Ekadashi. In this fast, the idol of Lord Narayana is bathed in the Ganges water and offered prasad, aarti is offered with flowers and lamps. In Yogini Ekadashi fast, donations should be given to poor Brahmins. By observing this fast, the sin incurred by cutting the Peepal tree is destroyed and the heaven is attained. Yogini Ekadashi comes after Nirjala Ekadashi (Jyeshta shukla paksha ekadashi) and before Dev Shayini Ekadashi (Ashadha shukla paksha). Yogini ekadashi fast can be observed by anyone, young or old, and is for individuals who want to avoid any kind of disease or health problems. This fast is especially important to be observed by people who are suffering from any skin related problems including leprosy. This vrat, like many other Ekadashi fasts, is quite rewarding and removes all past sins and bad deeds and provides good health. This fast should be performed by both males and females. The idol of Lord Narayana should be bathed in the Ganges water. Worship and aarti should be done with flowers, dhoop and lamps. One must worship the Peepal tree on this day, because there is a habitat of Narayan in the Peepal tree.
Story
As per the legends, the story of Yogini Ekadashi states that once there was a gardener named Hemamali who lived with his beautiful wife Visalakshi. Hemamali used to serve his duties in the kingdom of Alakapuri whose King was Kuvera.
The King was a firm devotee of deity Shiva and used to worship and offer prayers to the deity on a daily basis. For the King's prayers for Lord Shiva. , the gardener used to collect fresh flowers from the Mansarovar Lake and offer them to him.
Hemamali was too much attracted towards the beauty of Visalakshi and one day he neglected his duties and stayed with his wife. King Kuvera after waiting for a long time sent his guards to find out the reason behind the absence of Hemamali.
The guards informed the King that Hemamali was busy spending time with his wife and thus neglected his duties. The King in anger summoned Hemamali to his court and cursed him to get affected with leprosy as well as to be separated from his wife.
Hemamali had to left Alakapuri. He was also affected by leprosy and used to wander in the forest for a long time. One day while wandering, Hemamali met Sage Markandeya. After listening to the story of Hemamali, the sage suggested him to observe a fast of Yogini Ekadashi and worship Lord Vishnu for forgiveness.
As suggested by the Sage, Hemamali worshipped and offer prayers to Lord Vishnu and also observed a fast of Yogini Ekadashi with utmost devotion and dedication. As a result, Hemamali was relieved from the curse and attained his natural appearance and healthy body back. He was also united with his wife Visalakshi and lived a happy life.
Rituals of the Yogini Ekadashi vrat
The puja and fast of Yogini Ekadashi starts from dashami tithi (the tenth day of the Hindu calendar) until dwadashi tithi (the twelfth day of the Hindu calendar). Those observing this vrat should completely give up tamasic food and adopt a satvik diet. He or she should also abstain from all physical pleasures. The devotee should think positive and pray for well-being to Lord Vishnu while offering flowers and sweets to the picture or idol of the diety.
Other puja items like incense stick, deepak (lamp), water container and bell should be kept in a plate to offer to the God. Tulsi leaves should be bought on the previous day, so that one does not have to pluck it on the day of Ekadashi. All the devotees offer it to Lord Vishnu. It is also considered auspicious to workship Peepal tree on this day. Other family members can also get involved in the puja even if they are not fasting and sing the bhajans and aarti loudly for family health and happiness. After the puja is over Prasad is disturbed to everyone and it should consist of either sweets or fruits.
The observer of the fast has to remember to eat one or maximum two meals without grains and salt. He or she must avoid drinking water too frequently. The next day, during sunrise the devotee offers prayer to the Lord, and lit lamp, along with distributing prasad (sweets), which completes his/her fast.
Importance of Yogini Ekadashi 2022
Yogini Ekadashi like other Ekadashi fasts has a great significance and is observed by many Hindus all over the world. It is mentioned in the Padma Puran that whoever follows the rituals of the Yogini Ekadashi is able to achieve good health, becomes prosperous, and in return leads a happy life. This fast comes once every year and its effect is as strong as serving and feeding around 80,000 brahmins. Yogini Ekadashi has a strong effect on one's life if the fast and puja is followed strictly. The fast like other Ekadashi fasts begin from sunrise and continues until the next day sunrise. The person observing the vrat should not consume any kind of cereal or grain like wheat, barley, or rice. The food eaten should be made separately without salt. He/she should wake up before sunrise of the day of yogini Ekadashi and have a bath. It is also important that one remains clean throughout the day and chant Lord Vishnu chants. As per the fast demands, the devotee should remain awake during the night and pray for good health to Lord Vishnu.