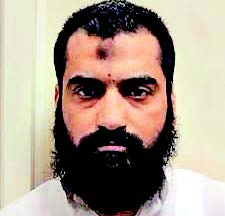 MUMBAI (TIP): A special court on July 28 (Thursday) convicted 12 persons, including 26/11 Mumbai attacks accused Abu Jundal and Faisal Shaikh, the bomb planter sentenced to death for the 11/7 train blasts, in the 2006 Aurangabad arms haul case. Eight of the 22 accused were acquitted, one faces a separate trial and another is on the run.
Arguments for the sentencing will begin on Friday and the convicts face a maximum punishment of life imprisonment, said the prosecutor. The Maharashtra Control of Organised Crime Act (MCOCA) charges against all of them were dropped.
The cache of 43kg of RDX, 16 AK-47 assault rifles, 3,200 live cartridges and 50 hand grenades were sourced from Pakistan and were intended for attacks on then Gujarat CM Narendra Modi and Vishwa Hindu Parishad leader Pravin Togadia to avenge the 2002 Gujarat riots, observed special judge S L Anekar. The accused had worked to strike terror by carrying out jihad, the court added.
The arms and ammunition were intercepted by the state ATS after a chase on a highway near Aurangabad after a tip-off. In his ruling, special judge Anekar relied on the confession statements of three accused, all of whom were found guilty and significantly included Faisal Shaikh, who's on death row since last year for the 2006 train bombings.
The judge accepted that key arms haul accused Mohammed Amer Shaikh was in touch with another accused Mohammed Aslam Kashmiri, both convicted from the Lashkar-e-Taiba since 1996. Amer conceived the terror plot, and was joined in 1999 in the conspiracy by Zabihuddin Ansari alias Abu Jundal and absconding accused Fayaz Kagzi.
The accused were convicted separately under sections of the Unlawful Activities Prevention Act (UAPA), the Explosive Substances Act, the Explosives Act and the Indian Penal Code.
Eight were acquitted of all charges, and Munna Mustafa, who turned approver but later retracted his statement, is being tried separately. Nayeem Shaikh, another accused, gave the police the slip during the trial and has been absconding since.
The trial in the case, conducted mostly at the special court on the premises of the Arthur road jail. started in right earnest in 2013 after Jundal was handed over by Saudi Arabia. The trial could not begin earlier as Amer challenged the slapping of MCOCA in the Supreme Court. In 2010, the SC vacated the stay, but the trial did not move forward for the next few years as several applications such as bail pleas were being heard. A supplementary chargesheet was filed on November 3, 2012, naming Jundal and Kagzi. In June 2015, the SC directed the trial court to expedite the trial.