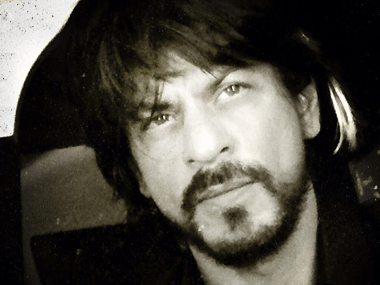 Celebrating his 50th birthday, Shah Rukh commented on the growing intolerance & returning of awards in an interview to NDTV & India Today.
"There is intolerance, there is extreme intolerance… there is I think… there is growing intolerance," said Shah Rukh Khan. "It is stupid… It is stupid to be intolerant and this is our biggest issue not just an issue…Religious intolerance and not being secular in this country is the worst kind of crime that you can do as a patriot," he added.
"If there is intolerance to creativity, intolerance through religion, we are taking away every step that the nation is taking forward," he added.
When asked to Shah Rukh Khan about his take on "Go back to Pakistan" comments in the past, he replied "nobody has more right to live in this country than me, and I am not going to leave," he said.
His comments saw him being targeted by BJP & VHP politicians in the most outrageous manner. Some of the bizarre comments have been ridiculed by the masses, who took to the social media to express their disgust, thereby supporting SRK.
Senior BJP leader, Kailash Vijayvargiya, tweeted "Shah Rukh Khan lives in India, but his heart is in Pakistan. His films make crores here but he finds India intolerant."
"If this is not anti-nationalist, then what is it? India is making a bid to become a permanent member of the United Nations and all the anti-Indian forces including Pakistan are creating a conspiracy," he said. The BJP leader alleged that the attempt to create an "environment of intolerance" in the country is part of the conspiracy.
"Today when the entire world is respecting India, talking about increase in intolerance makes the country weak in front of the world" & "Shahrukh's comment about intolerance points that he is matching the tunes with Pakistan and anti-Indian forces," Vijayvargiya added.
Severe criticism- including from within BJP – forced Vijayvargiya to retract his tweets.
After Kailash Vijayvargiya, BJP MP Yogi Adityanath compared SRK's 'language' with that of the 26/11 plotter Hafiz Saeed.
'Under the garb of secularism, some writers and artists of leftist mindset have joined anti-national elements. The voices are not anti-BJP but anti-national. Unfortunately, Shah Rukh Khan has also joined the bogey," he said.
"They (writers & artists) are speaking the language of terror. I think, there is no difference in the language of Shah Rukh Khan and Hafiz Saeed," Adityanath said.
BJP lawmaker Meenakshi Lekhi claimed the Bollywood star had aired such views following an "Enforcement Directorate notice" even as her party distanced itself from similar comments by another lawmaker, Yogi Adityanath.
"I want the world to know that he (Shah Rukh) received an ED notice on October 26 and India became intolerant on the 1st or 2nd of November," she said on the sidelines of an event.
The BJP lawmaker also said, "And, when it comes to intolerance, then probably they are those illiterate people who do not know what the history of the country had been under Congress rule."
VHP leader Sadhvi Prachi triggered another controversy by calling actor Shah Rukh Khan a "Pakistani agent" for his remarks on "intolerance" on Monday.
"By talking about returning the awards (including Padma Shri) he has committed treason. He should be punished for this. Not only Shah Rukh Khan, but all those who have returned their awards should be tried for treason," said Sadhvi Prachi.
She also slammed the actor for saying that religious intolerance in the country won't let it  become a superpower. She said that for his statement, SRK should be charged with sedition and sent to Pakistan.