NEW YORK CITY, NY (TIP): Consul General Sandeep Chakravorty unfurled the National Flag at the Consulate premises in the morning of 15 August. The unfurling of the flag was followed by the playing of the national anthem. Consul General read out President's Address to the Nation delivered on the eve of the Independence Day.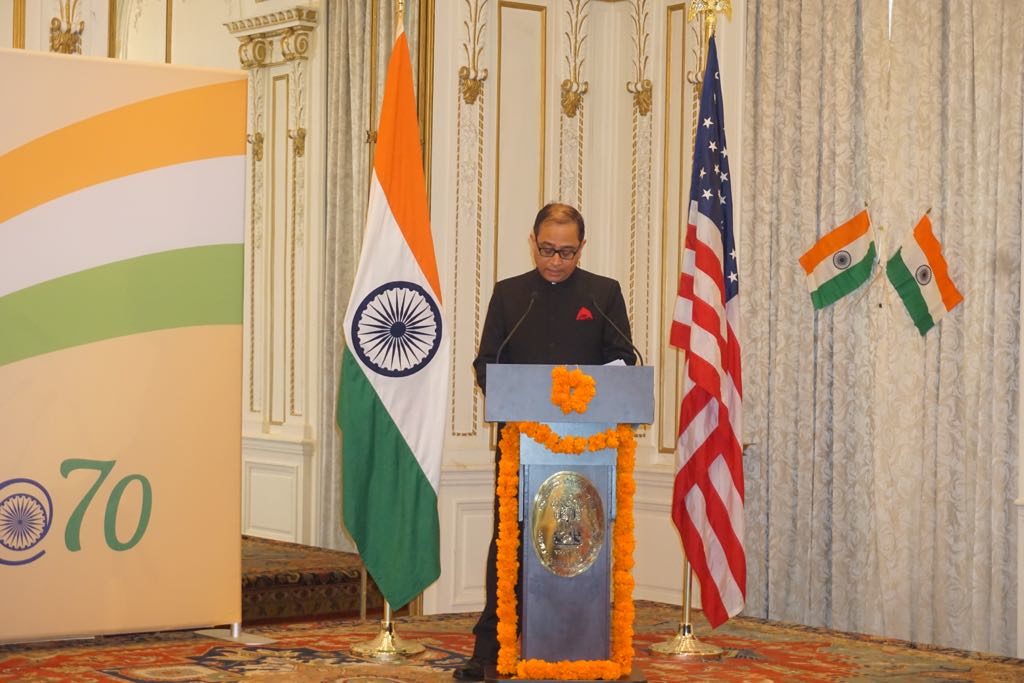 A short cultural program was held by Bhartiya Vidya Bhavan, which included singing of patriotic songs and poetry recitation.
More than 200 people including prominent members of the Indian community and local dignitaries, attended the ceremony.
At the initiative of local Indian community organizations, iconic monuments in New York and surrounding areas were lit up on the occasion with the colors of the Indian flag. These included the Empire State Building, Niagara Falls among others.
The Consulate, in association with various Indian business, professional and community organizations is organizing a series of events this year to celebrate India@70.