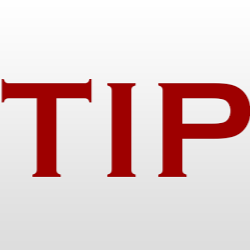 NEW DELHI (TIP): Gujarat strongman Narendra Modi's hat-trick in assembly polls can not just be attributed to the success of BT cotton but also the massive crop diversification programme that has helped the state take pole position in farm sector growth. Experts say the massive crop diversification programme, irrigation and transport infrastructure are driving up production at a frenetic pace. While the Centre has been trying to achieve 9% gross domestic product (GDP) on a sustained basis, Gujarat has notched up a farm growth of 9.6% in 2010-11. The Centre has also been struggling to step up farm growth to the desired level of 4%.
"BT cotton is just a small part of the Gujarat farm story. The larger story is diversification. It is the crop diversification which has helped tremendously. They have moved away from cereals," said Pronob Sen, principal adviser in the Planning Commission. Sen said while BT cotton crop had failed in Vidharbha due to faulty seeds and high prices, the Gujarat government produced very high quality seeds and made them available at a cheaper price. "Seed quality is at the heart of the cotton story," Sen added. "State support was very important," said the Planning Commission adviser. Experts also said that the efficient road and transportation network also helped perishable farm produce to be marketed without getting destroyed.
The robust farm sector growth has put Gujarat among the five top agro producing states in the country between 2001-02 and 2011-12. In addition, Gujarat did not figure in the list of top five farm producing states between 1991-92 and 2001-02. "It has a lot to do with the role of the government and is a strategy towards balanced economic growth and not just focus on industry. There is more to agriculture than cotton. They are strong in oilseeds, pulses, coarse grains and spices like jeera. They have made the best use of the agro-climatic conditions, soil and irrigation through proper structuring of," said Madan Sabnavis, economist at CARE ratings.