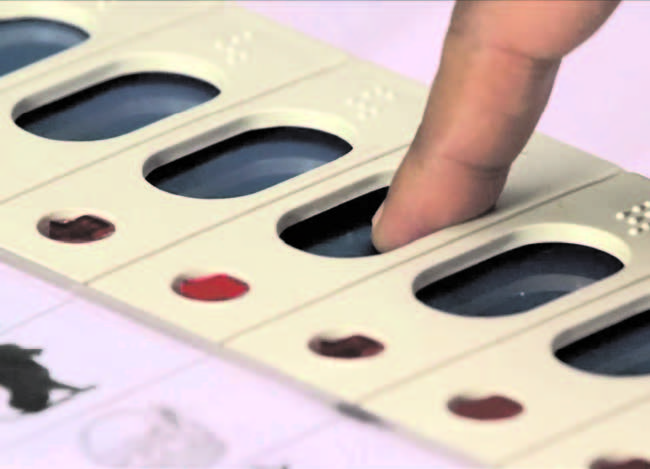 NEW DELHI (TIP): With losing parties alleging rigging of results in the recently concluded Assembly elections by tampering with electronic voting machines (EVMs), the Election Commission of India (ECI) on Thursday reiterated these were tamper-proof, as ever, and the integrity of poll process was preserved.
"ECI unequivocally reiterate that given the effective technical and administrative safeguards, EVMs are not tamperable and integrity of the electoral process is preserved," the EC said in a statement.
Strongly rejecting the charges levelled by BSP leader Mayawati and AAP convener Arvind Kejriwal, the EC said, "At this stage, baseless, speculative and wild allegations are being made which deserves to be rejected."
The commission said it did not receive specific complaints or concrete material from political parties and candidates about alleged tampering with EVMs during the elections and went on to add: "BSP's representation on EVM tampering was without any specific allegation and it had already rejected the claim of the party".
"Such concerns about alleged tamperability of ECI-EVM have been raised earlier also since their introduction, including before the high court and the Supreme Court," it said.
Since 2000, EVMs had been used in 107 elections to state legislative assemblies and three Lok Sabha elections held in 2004, 2009 and 2014, the EC said. But in 2009, in a case before the Delhi High Court, all earlier allegations about EVM tamperability were raised. The court then satisfied itself with a detailed reply of the EC as to why EVM cannot be rigged.
It was then decided that the EC would put in efforts to develop Voter Verifiable Paper Audit Trail (VVPAT) and thus the court disposed of the case in 2012. Sources in the EC, however, said, the panel would need Rs 3,174 crore for introducing VVPATs for the General Elections in 2019, as about 15.5 lakh machines would need to be enabled. The manufacturers BEL and ECIL would require 30 months to deliver needed VVPATs.