History is the version of past events that people have decided to agree upon.-Napoleon Bonaparte
June 17
June 17, 1972 – Following a seemingly routine burglary, five men were arrested at the National Democratic Headquarters in the Watergate complex in Washington, D.C. However, subsequent investigations revealed the burglars were actually agents hired by the Committee for the Re-election of President Richard Nixon. A long chain of events then followed in which the president and top aides became involved in an extensive cover-up of this and other White House sanctioned illegal activities, eventually leading to the resignation of President Nixon on August 9, 1974.
Birthday – Russian composer Igor Stravinsky (1882-1971) was born near St. Petersburg. Among his best known works, the ballets The Firebird (1910), Petrushka (1911) and The Rite of Spring (1913), and the choral work Symphony of Psalms (1930).
June 18
June 18, 1812 – After much debate, the U.S. Senate voted 19 to 13 in favor of a declaration of war against Great Britain, prompted by Britain's violation of America's rights on the high seas and British incitement of Indian warfare on the Western frontier. The next day, President James Madison officially proclaimed the U.S. to be in a state of war. The War of 1812 lasted over two years and ended with the signing of the Treaty of Ghent in Belgium on December 24, 1814.
June 18, 1815 – On the fields near Waterloo in central Belgium, 72,000 French troops, led by Napoleon, suffered a crushing military defeat from a combined Allied army of 113,000 British, Dutch, Belgian, and Prussian troops. Thus ended 23 years of warfare between France and the other powers of Europe. Napoleon was then sent into exile on the island of St. Helena off the coast of Africa. On May 5, 1821, the former vain-glorious Emperor died alone on the tiny island, abandoned by everyone.
June 18, 1983 -Dr. Sally Ride, a 32-year-old physicist and pilot, became the first American woman in space, beginning a six-day mission aboard the space shuttle Challenger, launched from Cape Canaveral, Florida.
Birthday – British explorer George Mallory (1886-1924) was born in Mobberley, Cheshire, England. When asked why he wanted to climb Mount Everest, the highest mountain in the world, he simply answered, "Because it is there." He disappeared while climbing through the mists toward its summit on the morning of June 8, 1924. His body, perfectly preserved due to the cold conditions, was discovered by climbers in 1999, just 600 meters (2,030 feet) from the summit.
June 19
June 19, 1865 – In Galveston, Texas, upon the arrival of Union troops, Maj. Gen. Gordon Granger read General Order No. 3: "The people of Texas are informed that, in accordance with a proclamation from the Executive of the United States [President Lincoln], all slaves are free. This involves an absolute equality of personal rights and rights of property between former masters and slaves…" As a result, an estimated 250,000 enslaved African Americans in Texas were finally freed. The day is now celebrated as Juneteenth to commemorate Emancipation and to recognize the struggle for freedom and equality of African Americans.
June 19, 1953 – Julius and Ethel Rosenberg were executed by electrocution at Sing Prison in New York. They had been found guilty of providing vital information on the atomic bomb to the Soviet Union during 1944-45. They were the first U.S. civilians to be sentenced to death for espionage and were also the only married couple ever executed together in the U.S.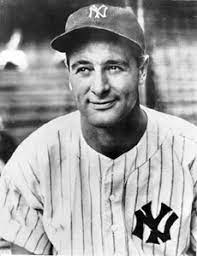 Birthday – Baseball great Lou Gehrig (1903-1941) was born in New York City. He played in 2,130 consecutive games and seven World Series for the New York Yankees and had a lifetime batting average of .340. He contracted the degenerative muscle disease amyotrophic lateral sclerosis, now called 'Lou Gehrig's disease,' and died on June 2, 1941.
June 20 
June 20, 1782 – The U.S. Congress officially adopted the Great Seal of the United States of America.
Birthday – American military hero and actor Audie Murphy (1924-1971) was born in Kingston, Texas. He was the most decorated American soldier of World War II, awarded 37 medals and decorations, including the Medal of Honor for single-handedly turning back a German infantry company by climbing on a burning U.S. tank destroyer and firing its .50-cal. machine gun, killing 50 Germans. He later became an actor in western and war movies and made 45 films including The Red Badge of Courage (1951), Destry (1954), and To Hell and Back (1955), based on his autobiography. He died May 28, 1971, in a plane crash near Roanoke, Virginia.
June 21
June 21, 1964 – Three white civil rights workers – James Chaney, Andrew Goodman and Michael Schwerner – left Meridian, Mississippi, at 9 a.m. to investigate a church burning. They were expected back by 4 p.m. When they failed to return, a search was begun. Their murdered bodies were discovered on August 4th.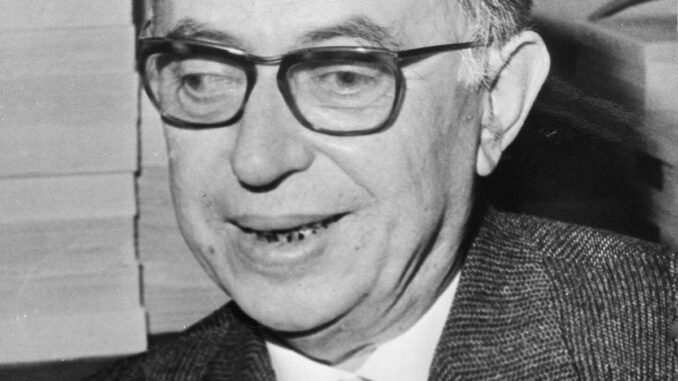 Birthday – French philosopher Jean-Paul Sartre (1905-1980) was born in Paris. Dubbed the "father of existentialism," in 1964, he rejected the Nobel Prize for Literature when it was awarded to him.
Birthday – Britain's Prince William(William Arthur Philip Louis) was born in London, June 21, 1982.
June 22
June 22, 1918 – A Michigan Central Railroad troop train struck the rear of the Hagenbeck-Wallace Circus train in Ivanhoe, Indiana. Fifty-three circus performers were killed. Of the circus animals not killed, most were maimed and had to be destroyed. The performers, of whom only three could be identified, were buried in a mass grave.
June 22, 1941 – Starting at 3:15 am, some 3.2 million German soldiers plunged headlong into Russia across an 1800-mile front, in a major turning point of World War II. At 7 am that morning, a proclamation from Hitler to the German people announced, "At this moment a march is taking place that, for its extent, compares with the greatest the world has ever seen…"
June 23
June 23, 1865 – The last formal surrender of Confederate troops occurred as Cherokee leader and Confederate Brigadier General Watie surrendered his battalion comprised of American Indians in the Oklahoma Territory.