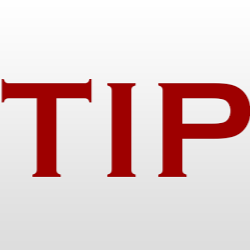 HYDERABAD/ VISAKHAPATNAM: Income-tax sleuths on July 25 launched a massive crackdown on private medical and engineering colleges across Andhra Pradesh in the wake of allegations that they were selling management quote seats at princely rates of anywhere between Rs 45 lakh and Rs 1.2 crore. Sources from the department confirmed that several crores were seized from these institutions during the day-long search operation that is likely to go on through the weekend.
The list of colleges that came under the I-T scanner on Day 1 includes GSL Medical College (Rajahmundry), Chalmeda Anand Rao Medical College (Karimnagar), Santhiram Medical College (Nandyal), NRI Institute of Medical Sciences (Visakhapatnam) and Konaseema Medical College (Amalapuram). The total money recovered, by the end of the operation, is expected to run into hundreds of crores, officials indicated as searches were also conducted at Godavari Institute of Engineering and Technology and other colleges belonging to the Chaitanya group across Rajahmundry, Kakinada and Vizag. Apart from college premises, I-T sleuths simultaneously swooped down even on the residences of some senior officials associated with these institutions.
"In fact, we seized around Rs 10 crore from the Chalmeda Anand Rao Medical College chairman's house in Hyderabad alone," said an official part of the search team that began its operations at 7 am on Thursday. The residence of one of the members of the NRI Institute management at Ocean View layout on the posh beach road in Vizag too was searched. Apart from cash, bundles of important documents were also seized by the search team, led by IRS officers P Satya Prashant, deputy director of I-T and B V Rao, additional director of I-T (both from the Investigation wing), which is in the process of analyzing the same.
When contacted, tax officials confirmed the statewide operation was launched following credible information about these colleges stashing huge amounts of donation/capitation fee collected for MBBS, PG medical and engineering seats.