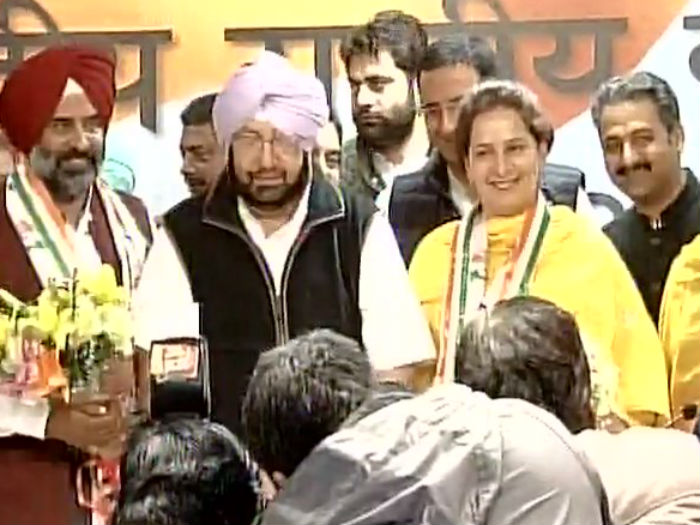 Former BJP MP Navjot Singh Sidhu's wife Navjot Kaur Sidhu and former Awaaz-e-Punjab leader Pargat Singh today have formally joined the Congress party in the presence of Punjab Congress chief Amarinder Singh.
About the joining of Navjot Singh Sidhu in the Congress, Kaur said he would follow suit soon.
Navjot Kaur clears the air, says, "We are two bodies and one soul, it's only a matter or time that Navjot Siddhu will also follow suit."
Navjot Kaur Sidhu is a former MLA and represented Amritsar in Punjab Assembly. She resigned from the BJP recently after quitting the state assembly on 8 October.
Pargat Singh is a former hockey player and was formerly associated with the ruling Shiromani Akali Dal (SAD) in Punjab. He represents Jalandhar Cantt constituency in the state assembly.
On September 8, cricketer-turned-politician Navjot Singh Sidhu formally launched his political party Awaaz-e-Punjab along with Pargat Singh, and the Bains brothers — Simarjit Singh Bains and Balwinder Singh Bains, two former independent MLAs from Ludhiana. But, they were not ready to go out alone in Punjab polls and has expressed its desire to align with like-minded parties.
The Bains brothers have recently joined the Aam Aadmi Party recently. Elections to the 117 Punjab assembly seats are likely to be held in January or early February in 2017.