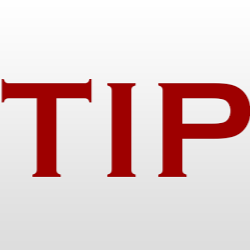 NEW DELHI (TIP): Counter-terror agencies may be looking into fund flowing into Sikh and Muslim institutions and NGOs engaged in welfare activities of minorities on the suspicion of money from some of these being diverted into terrorism, but a government data shows that NGOs related to these communities get the least funding from abroad. Contrary to popular perception, Christian NGOs receive maximum foreign funding.
While Christian NGOs have received over Rs 10,000 crore, Muslim institutions have got around Rs 300 crore, and Sikh NGOs accepted even smaller funding at around Rs 22 crore. With inputs of funds from various terror organizations based across the border or their affiliates in West Asia flowing into several Muslim NGOs, madarsas or other institutions, Indian agencies have kept a constant scrutiny of funding in minority institutions. National Investigation Agency (NIA) recently lodged an FIR alleging that foreign funding was flowing into certain NGOs ostensibly working for the welfare of 1984 anti-Sikh riots and the victims of the Operation Blue Star but to fund the activities and revive Babbar Khalsa International and Khalistan Zindabad Force.
Government data, however, shows these minority institutions hardly get any foreign funding. The home ministry data detailing contributions made under Foreign Contributions (Regulation) Act (FCRA) to various minority institutions and NGOs between 2008-09 and 2010-11 shows that Muslim and Sikh NGOs have earned even lesser than those run by Buddhists. The data shows in the past three years, Christian NGOs have received Rs 10,617 crore as foreign funding, while the coffers of Buddhist institutions have been fattened by Rs 504 crore.
In comparison, Muslim NGOs have got Rs 337 crore and Sikh NGOs received Rs 23 crore. Christians also have the maximum number of NGOs and institutions in India — pegged at over 4,700 — receiving foreign funding. Muslims come second with close to 250 NGOs, and Buddhist NGOs are estimated to be around 100. Sikhs have the least number of such registered institutions at only 14. The FCRA provides for NGOs to receive foreign funds after registration or prior permission. Every application of NGOs for registration or granting prior permission is decided with inputs from the security agencies. These NGOs have to also submit annual reports with government which are duly scrutinized. Recently, the government had also put NGOs engaged in anti-nuclear plant struggle in Kudankulam, Tamil Nadu, under scanner for receiving foreign funding.