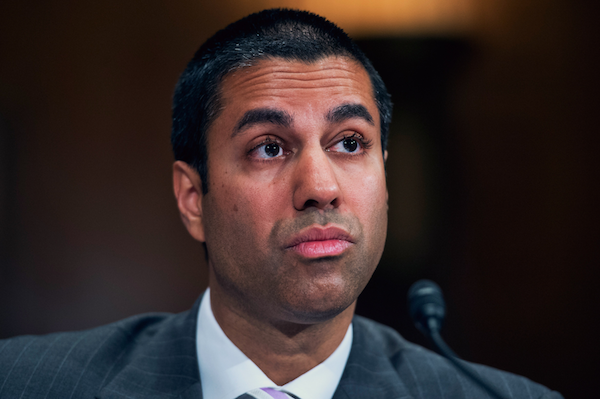 WASHINGTON (TIP): Ajit Pai, a son of immigrant Indians, also the one who heads the US FCC is at the center of the debate ever since the Federal Communications Commission (FCC), the telecom regulator of the United States of America, has repealed a landmark law the country passed in 2015 to ensure net neutrality in the US. Net neutrality, they say, ensures that no service provider will speed up or throttle a particular service because of its business interests.
Pai is a Republican and was made the FCC chief in January 2017, the same month the Trump administration took over the White House. Ajit Pai was appointed a commissioner in the FCC in 2012 by then president Barack ObamaThe move by Pai, whose FCC bio states that "consumers benefit most from competition, not pre-emptive regulation and regulators should be skeptical (sic) of pleas to regulate rivals", has sharply divided America with critics saying repealing the net neutrality law will kill the spirit of free internet.
Critics argue that the repeal plan will benefit only few big telecom players who wield immense power over the flow of internet and telecommunication channels. Opponents of the repeal bill, named Restoring Internet Freedom Order, say it will effectively shut down or marginalize small players and will start a rush of predatory discriminating practices where one telecom company will try all to disadvantage a rival company's data flowing through its cables.
And above all, internet users will be the ultimate losers with their freedom to get unrestrained access to all content and data gone, the critics add.