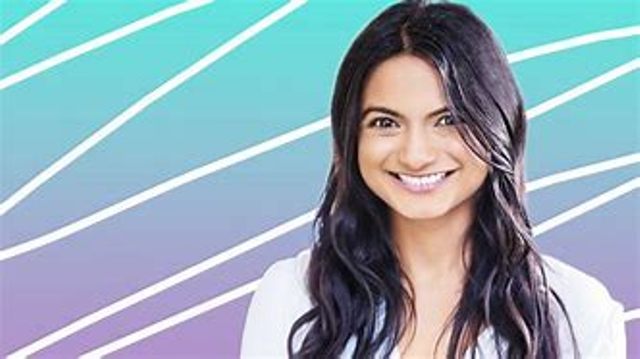 WASHINGTON, D.C. (TIP): : Indian American executive Amrapali "Ami" Gan is leaving as CEO of OnlyFans, an internet content subscription service based in London to lead Hoxton Projects, a marketing company she has founded. She spent nearly three years as CEO of the creator platform that supports adult content. She will be replaced by chief strategy and operations officer Keily Blair.
"Spending nearly 3 years at OnlyFans while it echoed throughout the cultural zeitgeist, has been beyond rewarding," Gan wrote in a Twitter thread.
The Mumbai-born Gan has spent most of her life in California, where she currently lives. She reportedly operated from the company's offices in Los Angeles.
In her stint as the CEO of OnlyFans, she accomplished business goals such as prioritizing platform safety, scaling the organization globally and growing the platform's community of fans and creators.
According to Gan's tweet, OnlyFans paid out $10 billion in creator earnings and made it twice to the FT's list of Europe's Fastest Growing Companies during her tenure as CEO. She added creator-led content on the platform increased at a steady pace and OnlyFans also launched its safety and transparency center when she served as the CEO. "Within this time, I've accomplished incredible goals for the business including enhancing its priority focus on platform safety, scaling the organization globally, and growing OF's diverse community of creators and fans," Gan wrote. Ami Gan' new venture, Hoxton Projects, will delve deep into the field of communication and marketing to help founders and growing business to expand their impression.
"Hoxton Projects reimagines the agency paradigm to support founders and growing businesses on how to best communicate and market their purpose and competitive advantage," Gan tweeted.
Shortly before Gan took over as CEO, OnlyFans announced that it would ban sexually explicit content, sending its community of creators into an uproar. However, this decision was eventually reversed. Despite her tenure as a CEO, Gan's background is in marketing; she was previously the chief marketing officer of OnlyFans, and before that, she led communications efforts at Cannabis Cafe, Red Bull, Quest Nutrition and other companies.