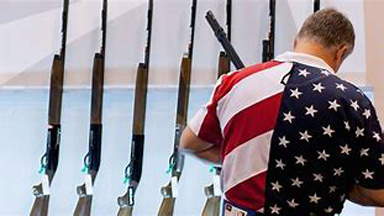 WASHINGTON, D.C. (TIP): Last month, a young 33-year-old Indian American engineer was shot by her husband in their house in North Carolina. Nabaruna Karmakar was found dead with two gunshot wounds when the officers arrived at the couple's home. The police arrested her husband, Michael Aron.
Just earlier this month, the tragic mass shooting at an outlet mall in Allen, a suburb near Dallas, Texas left a young Indian professional dead and another injured.
Earlier this year in January, another Indian American Pinal Patel was shot and killed in his driveway in Georgia. His wife and daughter were injured as the family was attacked by three masked men.
The tragic incidents brought to the fore the fact that gun violence accounted for about half the increase (20%) in mortality rates that occurred among children aged 1 to 19 between 2019 and 2021.
Indian Americans even though making up just 1.35 percent of the population are not any safer from gun violence in America, according to a study.
There may be no figures available to prove it, but traditionally, Indian Americans do not subscribe to the idea of possessing guns for self-protection.
Most Indians, the American Bazaar spoke to for the story, consider the prospect of having guns in households with growing children rather dangerous.
A 2022 Asian American Voter Survey, AAPI data revealed that a whopping 83% of Indian Americans believe that the US needs stricter gun laws.
With growing incidents involving gun violence in America and newer research such as the 2022 Pew study showing nearly half of parents expressing concern about the possibility of their children getting shot, Indian Americans too are looking at ways they can contribute towards reducing gun violence.
The family of slain gun-shot victim, Nabaruna Karmakar are raising money to create awareness about preventing gun violence. Her family set up a GoFundMe to benefit Everytown for Gun Safety Support Fund.
The Fund was formed both to educate the public about the detrimental effects of illegal guns to reduce gun violence in the United States and to lessen the burden on the government by assisting local governments and law enforcement agencies in their efforts to develop effective policies to combat illegal guns.
The Fund supports programmatic activities of approximately 1,000 mayors in the coalition of Mayors Against Illegal Guns, as well as other government officials and law enforcement leaders. The fundraiser has already exceeded its $10,000 goal.
Indian Americans are also calling for informed ideas on what changes to demand and expect in the country. Some of those who have now lived in the US for decades say that it is important that newer migrants understand that possessing guns has been a constitutional right in America for centuries.
So instead of randomly talking about revoking gun laws, one needs to push for more logical reforms like mental health evaluations before purchasing a gun or getting licenses renewed every few years or having a responsible guarantor being required for buying a gun.
On social media expat groups are also advising Indians in America to write to their local senators to call for stricter laws around assault rifles.