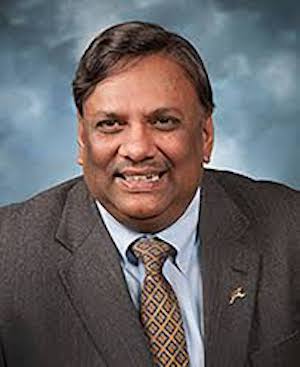 WASHINGTON(TIP): An Indian-origin professor in the US has been accused of exploiting his students and compelling them to do his personal work, media reported.
Ashim Mitra, a pharmacy professor at the University of Missouri-Kansas City, made his students tend his lawn, look after his dog and water the house plants, sometimes for weeks at a time when he and his wife were away, the local media reported.
They hauled equipment and bused tables at his social events, the newspaper said quoting nearly 12 of Professor Mitra's former students.
Kamesh Kuchimanchi, a former student, told the daily that he considered his life at UMKC "nothing more than modern slavery."
He alleged that Professor Mitra exploited cultural kinship with students from India. When Mr Kuchimanchi once told him that wouldn't be a servant, "he threatened to kick me out of the university and force me to lose my visa and lose everything."
One of Professor Mitra's colleague is suing him and university officials. Miridu Mukherji filed two related lawsuits in Jackson County Circuit Court – one in 2016 and one in 2018, the report said.
According to allegations in pending litigation, the university not only knew about Professor Mitra's behavior but also overlooked complaints for years.
Court documents obtained by the daily show that after one colleague filed a formal complaint, the university investigated, but the probe involved talking to only one student.
In a statement to the daily through his attorney, Professor Mitra said, "Over the years, I have invited graduate students to my home where they have done work related to their courses of study, and at times eaten meals prepared by my wife. I have not required anyone to perform chores unrelated to their studies."
"I do not understand the suggestion that anyone was concerned with their visas being at risk. I have worked with over 60 graduate students attending UMKC on F1 (study) visas, and I am not aware of any of those students having their visa status challenged or revoked," he said.
 "Because he had the prestige, he could influence people. He could make things happen. For that reason, they were reluctant to come forward. So were most of Mitra's pharmacy school colleagues," another student was quoted as saying.