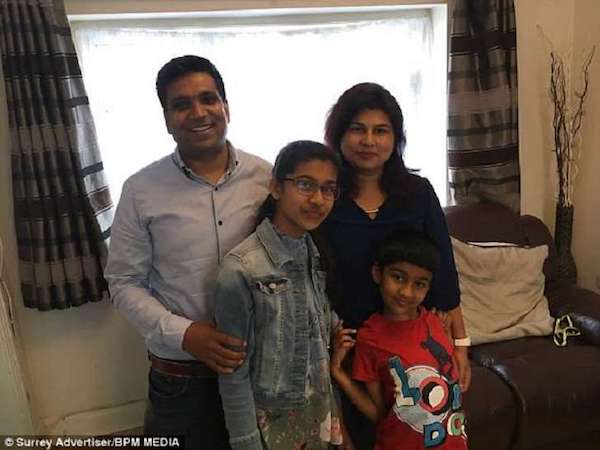 SURREY(TIP): Snnehal Vijay, a schoolgirl aged 11 just has achieved the highest possible score in a Mensa IQ test, even surpassing that of famed scientists Stephen Hawking and Albert Einstein.
The student, from Stanwell, Surrey, shocked her parents by scoring 162 on the Cattell III B paper, something only one per cent of all entrants achieve.
Although her score is higher than Einstein's, there is a catch. Adults can only score a maximum of 161 while children can get 162.
Snnehal's parents, Swatantra and Nitika, said they were 'over the moon' when they opened the letter containing her exam score.
It turns out that Snnehal has also been accepted into Henrietta Barnett School, one of the country's top-performing grammar schools, where she will begin in September.
Swatantra said he had the idea of entering his daughter for the Mensa test after seeing her revise for the pre-entry exams into Henrietta Barnett.
The Cattell III B test, which examines verbal reasoning, is one of two Mensa use in their entry exams.
The other test, called Culture Fair, is a diagram-only test which is more suitable for people who do not have English as their first language or who are dyslexic.
(Source: Deccan Chronicle)