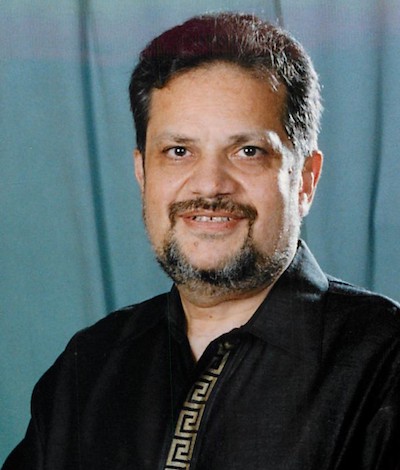 It is with deepest sorrow that we inform you of the untimely  and  sad passing of our beloved Vinod Kotahwala on February 11th in Tucson Arizona.
He was a wonderful man who was loved, is missed, and will always be cherished. His kindness and generosity were  inspiration to all.
He immigrated from Jaipur, India and opened the doors to his business in 1971. His wife, Sushma Kotahwala, and he built a home for their three children in New York City. He achieved the "American Dream". However, he did not stop there. He supported and helped families emigrate and setup offices and businesses within the United States and around the world.
He loved to travel. He learned and spoke multiple languages, including Portuguese fluently. Never will you meet a man who more faithfully lived by his values. His word was his bond and everyone knew it.  He was a hardworking, dynamic, patient, honest, generous, and caring man. He always stood up for what was right and fair even though at times it was the harder choice. He helped everyone whenever he could. They don't' make men like him. The best quality about Vinod was he always saw the good in people when no one else could. He was known as a gentleman and has now become a guardian angel.
His funeral service will take place as per program below:-
Date: Feb 16th
Time: 11AM – 1PM
Location:
Moloney's Lake Funeral Home & Cremation Center
132 Ronkonkoma Avenue · Lake Ronkonkoma, New York 11779
(631) 588-1515
https://www.moloneyfh.com/obituary/vinod-kotahwala/
We would be grateful if you could pass this message along to anybody who knew him and would like to join his family and friends in honoring his life.
Sushma Kotahwala (wife),
Eshvar Kotahwala, Prashant and Shweta Goenka, Rishab and Vidhi Malhotra
Haridasji Kotahwala and the entire Kotahwala family