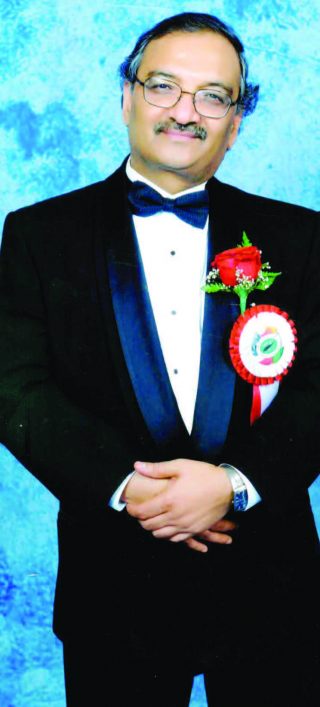 From an unknown, remote village of Karnataka to New York. The journey was not only difficult but also full of challenges. He overcame all challenges, achieved extraordinary success, but at heart, he is the same village boy who still dreams of bringing changes around. In a nutshell, that is how one can define Dr. Vaijinath Chakote – a global citizen but Indian at core.
Born in Konmelkunda village in Bidar district, Karnataka, Vaijinath Chakote came from a very humble background. His farmer father and housewife mother could not provide him with any luxury but gave the most important gift of life – moral values. Education, honesty, serving the community, and helping the poor – those were the values his parents emphasized on. And those moral principles made him what he is today – a man who always keeps his head high with feet on ground.
Today, Dr. Vaijinath Chakote, a renowned internist, holds the title of medical director in a number of practices in the tri-state area but never forgets his roots.
"I belong to a very remote village in India where in my school there was no table or chair. We had to sit on the mud floor", he recollects those early days of struggle.
Uponcompletion of primary education from his village, Vaijinath Chakote went to Hyderabad and Bidar for further studies and finally to Karnataka Institute of Medical Science in Hubli from where he got his medical degree.
Then he worked in many countries like Iran, England, and Ireland and finally landed in USA in 1984.
Dr. Vaijinath Chakote, an internist in Rockaway Beach, New York, is affiliated with multiple hospitals in the area, including Brookdale Hospital Medical Center and Lenox Hill Hospital. He is one of 67 doctors atBrookdale Hospital Medical Centerand one of 177 at Lenox Hill Hospital who specialize in Internal Medicine. During his decade long medical career Dr. Chakote has developed successful practices servicing patients with a wide array of care needs. Empire Medical Services is one of them that serve low-income communities in Manhattan, Brooklyn, Queens, Rockaway Beach, Flushing, and the surrounding areas. Catering to its patients is the main goal of Empire Medical Services that aimsto continue to provide individualized care to every patient and to be an ongoing educational resource for the surrounding medical community.
Dr. Chakote is also serving as the current president of AAPI of Queens and Long Island that represents 660 active physicians and donates more than $60,000 annually for charitable purposes. He received numerous awards for his charitable activities including Nassau County Human'sRights' Commission Award (first Asian to be awarded in 50 years), mahatma Gandhi Samman, and Hind Ratan-Jewel India- Award among others.
Giving back to the community is the motto of his life – be it in America or back home in India. He is hosting a Diwali party for 350 people in a 7-star hotel with unlimited drinks and food, which is entirely free of cost. He is spending 50,000 dollars from his pocket to host this 'Glamorous and beautiful' event in Long Island on October 21.
"My only dream is to serve the community -mainly in India – more so in my village where I come from. There are so many things to do (there). Still there is no drinking water in my village, no school. I feel so bad when I see my villagers are suffering so much."
He also feels that all Indians should work together for India and the whole world for harmony and peace. "The world recognizes Indians as the peace-loving people. We should continue the good work to maintain that. We should lead the world the way Mahatma Gandhi did."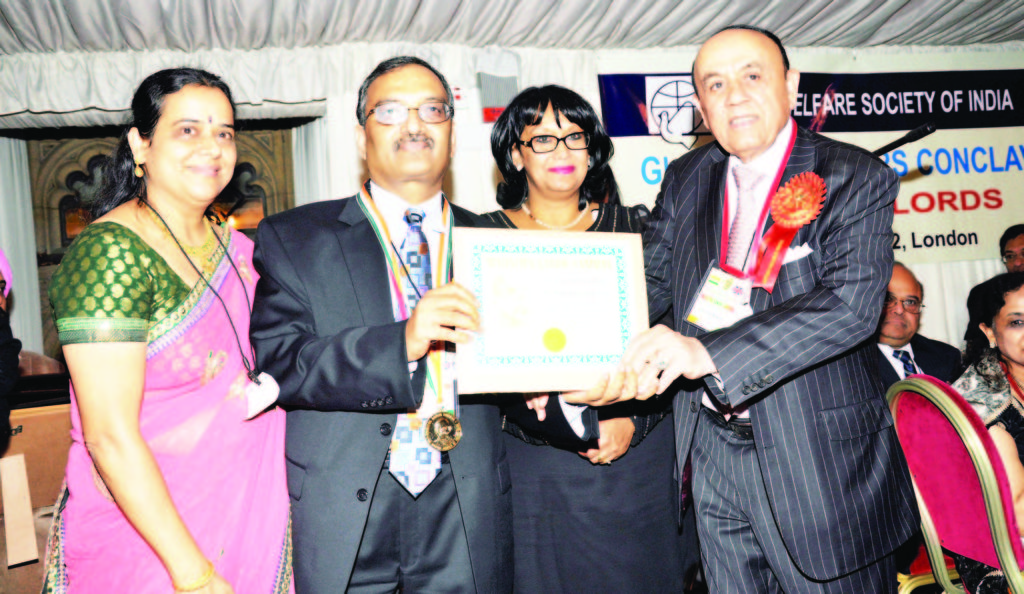 Dr. Chakote praises the contributions of many Indians who donate thousands of dollars for many charitable works here but feelsthat prosperous Indian American community should come forward and provide the basic amenities in their respective places in India. "Roti, kapda, aur makan – these basic needs are still not there in many places. There is no drinking water, no roads, no proper transportation system. Because of lack of proper infrastructural systems like toilets, communicable diseases are spreading. "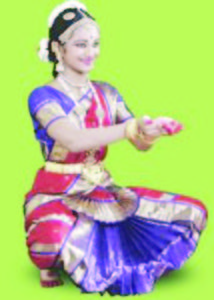 "In 40 years the conditions of rural India have not changed much. In fact, it has become worse. The big cities are getting bigger but villages are still in darkness. That's why villagers are shifting to towns for a better life and the towns are unable to cope up with the increased population", he further added.
Dr. Chakote firmly believes that together we can change the world with honesty, sincerity, hard work, and without any discrimination.
Dr. Chakote is married to Jyoti who is a doctor. The couple have three children. The eldest Karunesh, 23 studies at Dental College, Pittsburg; the middle one Kirti, 22, is a student of Albany Medical College. The youngest Kalpita, 16 is a high school student. She excels as a Bharat Natyam dancer and had Arrangetram at the age of 12. She is a regular performer at many prestigious events.