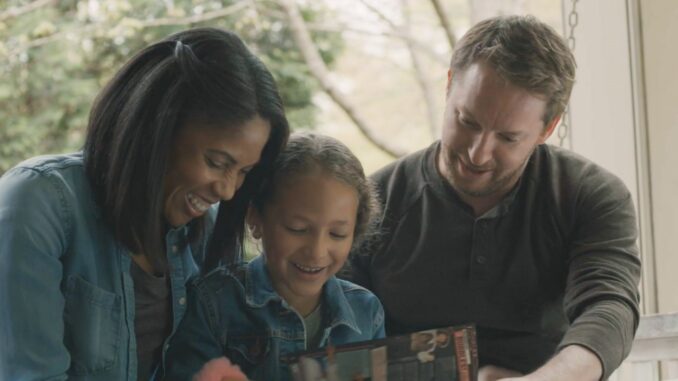 By Mabel Pais
FESTIVAL OF CINEMA (FOC NYC) returns to New York city for its 6th annual edition as a live in-person 10-day event, August 5-14, 2022. It takes place at the Regal UA Midway theater in Forest Hills, Queens. FOC NYC will showcase 124 independent films from more than 25 countries, with over 90 anticipated filmmakers to be in attendance. The premiere rich film festival includes 12 world premieres, 7 North American premieres, and 13 East Coast premieres. This year the festival will return to the Queens Library at Forest Hills as a second screening location for the first time since 2019 as FOC NYC continues to expand its footprint back to its pre-pandemic glory. Programming at the library includes short film screenings, seminars and special guest speakers – all of which will be offered free to the public. Seminars include a discussion and film presentation with Face To Face Films founder and director Anthony Laura. Festival of Cinema NYC Founder and Executive Director Jayson Simba, said, "This year's edition of the film festival continues to build on the success and growth we experienced last year highlighted by our return to the Queens Library for free films, panels and talks. This year, we have also worked hard to find amazing films from all over the world to present to our FOC NYC film fans, while also celebrating our local filmmakers and the community we call home." Festival of Cinema NYC will culminate with an award dinner celebration on Sunday August 14, at the JCAL Jamaica Performing Arts Center in Jamaica, Queens, where films in competition will vie for awards in 17 Categories.
Seminars include a discussion and film presentation with Face To Face Films founder and director Anthony Laura. Guest speaker Pamala Buzick Kim, Executive Director of the non-profit organization Free The Work, will lead a discussion on the challenges of increasing diversity behind the camera during a time when the rights of women and LGBTQ individuals are actively under assault. Other seminars will cover film industry topics such as film distribution and new approaches to doing press and PR to promote independent films today.
Among the additions to FOC NYC, will be a pre-launch party inside Resorts World NYC's famous 360º Bar and Lounge (110-0 Rockaway Blvd) on Thursday, August 4. On Sunday August 7, the festival will hold its first ever family day, highlighted by the screening of Marcus Ovnell's children's fantasy film, Emily and the Magic Journey.
FESTIVAL OF CINEMA NYC 2022 LINEUP
OPENING NIGHT – BLACK WHITE AND THE GREYS, AUGUST 5
Dirs: Casey Nelson & Marchelle Thurman l USA l 1h 39m
Jordie and Caleb Grey have a seemingly perfect life. They've been married for seven years and have an adorable, precocious five-year-old daughter named Millie. For the most part they're happy. That all changes when a nationwide pandemic hits, and the couple are forced to quarantine together. The couple gradually discovers that their beliefs simply don't align on many important issues.
Preceded by Song of the Same Night
Dir: Kary Sarrey l USA l 12m
CLOSING NIGHT – RELATIVE
Dir: Michael Glover Smith l USA l 1h 37m
This Chicago-made dramedy stars Wendy Robie (Twin Peaks) and Steppenwolf Theater legend Francis Guinan as the parents of a family at a crossroads. How will the Frank family handle separations, new romances, and empty-nesting following the college graduation of Benji (played by The Walking Dead's Cameron Scott Roberts), the youngest member of their clan? Time, love, family reunions and online proclivities test all of the characters in this ensemble film.
Preceded by A Feast That Never Comes
Dir: Maria Juranic l USA l 17m
ADDITIONAL SLATE OF FILMS
There are 22 additional NARRATIVE FEATURES, 6 DOCUMENTARY FEATURES, 8 WEBISODES, and a total of 80 SHORTS: 62 NARRATIVE SHORTS: 3 DOCUMENTARY SHORTS, 3 ANIMATION SHORTS, 6 EXPERIMENTAL SHORTS, 6 MUSIC VIDEO SHORTS.
To get a full slate of each category, visit festivalofcinemanyc.com
 TICKETS
Individual Tickets, Ticket Bundles & All-Access VIP Passes are available. For prices and to purchase tickets and learn more information about the festival, visit Festivalofcinemanyc.com.
DISCOUNTS
Discounts to individual tickets purchases will be offered at the door for Senior Citizens, SAG-AFTRA members, Resorts World NYC Genting Rewards members, members of the Queens Economic Development Corporation, the Forest Hills Asian Association, the Forest Hills Chamber of Commerce, the Queens Chamber of Commerce, and members of Community Board 6.
Festival of Cinema NYC
Festival of Cinema, Inc. was founded by local independent filmmakers with a passion to get movies made and to expand the reach of artists' work. Recognizing the challenges filmmakers face in the film industry, the festival's aim is to establish a presence, and spread awareness, of cinematic creativity.