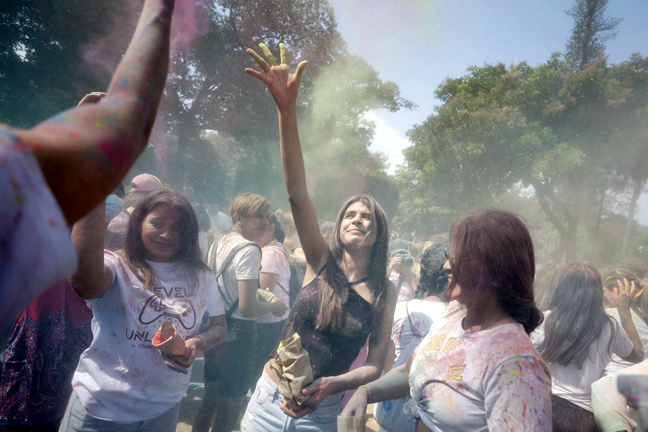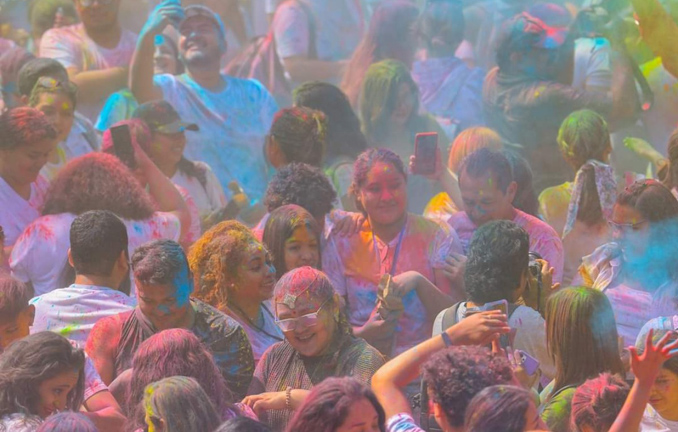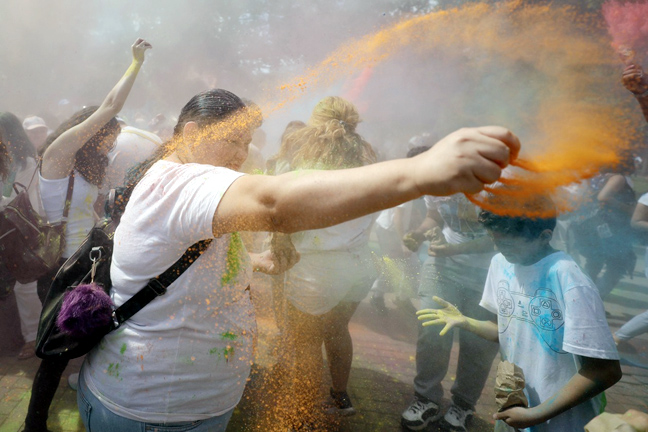 I.S. Saluja
GUATEMALA CITY (TIP): Continuing with its efforts to popularize Indian culture in the Central American countries of Guatemala, El Salvador and Honduras, the Embassy of India in Guatemala City organized Holi celebrations in El Salvador on 4 March and in Guatemala City on 12 March. On 18 March, Holi will be celebrated in Honduras and on 19 March in the eastern Guatemalan port city of Puerto Barrios with more than 300 people of Indian origin who migrated to Guatemala in the late nineteenth century from India.
The iconic Cuscatlán Park in the centre of San Salvador, the capital of El Salvador, saw never-before celebrations of Holi with the participation of around 5000 Salvadorians. The celebrations were jointly organized by the Embassy of India Guatemala accredited to El Salvador and the Culture Ministry of El Salvador. Ambassador Manoj Kumar Mohapatra, Vice Culture Minister Mr. Eric Doradea and Vice Foreign Minister Ms Adriana Mira inaugurated the celebrations. The celebrations saw Salvadorans smearing and drenching each other with colors, dancing to the tunes of Indian Music and tasting Indian food. The celebrations were witnessed by people from all walks of life, including members of the diplomatic corps, government officials, media representatives and artists.
"It's a colorful dust party. It is produced from the petals abandoned in temples," explained the Deputy Minister of Culture. "Every color has a meaning. Red reflects love; blue the color Krishna (… )", he added. "India comes to us to share in the joy of new beginnings," he added.
The festival promotes inclusion, solidarity, respect, tolerance and equality between individuals and was made possible thanks to the good relations between the two countries; which, in addition, have allowed to concrete a number of cultural exchange activities, such as Bollywood film projections as well as presentations of music and dance of India, which have taken place at various venues managed by the Ministry of Culture.
"We want to see color this day," said the Deputy Minister of Foreign Affairs. "I feel happy. International relations go through culture," he admitted.
The activity featured the intervention of the Indian classical dance show (kathak) by teacher Soledad Ortiz and participants are estimated at as many as 5,000.
"The relationship has grown stronger. Under this idea we have been able to bring this festival," the Indian ambassador said. "Through the festival we want to strengthen the ties between India and El Salvador," he completed.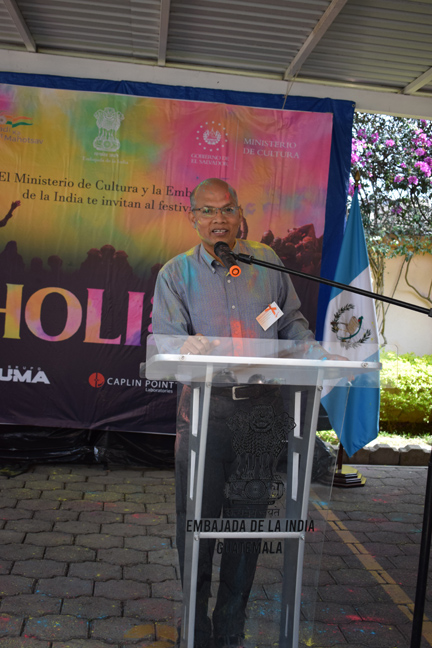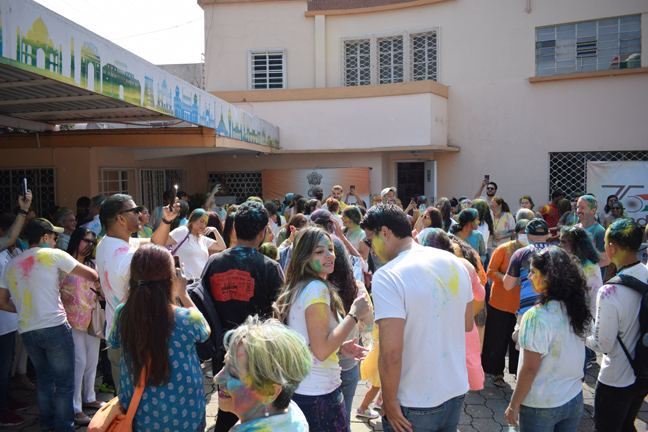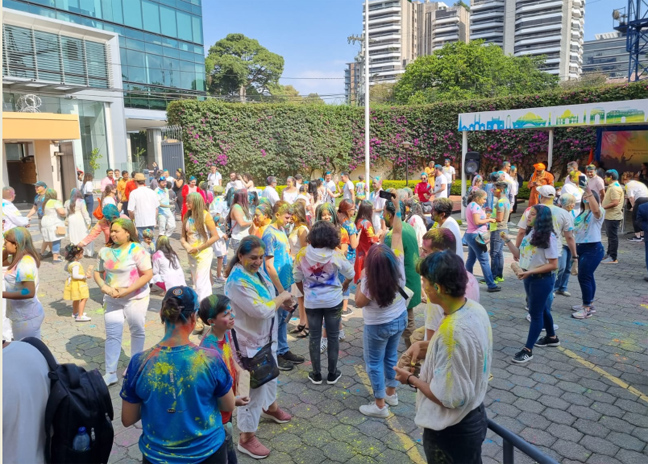 The same enthusiasm was seen on 12 March when Embassy organized Holi Celebrations in Guatemala City. Around 400 members of the Indian community and local Guatemalans witnessed the colorful Holi celebrations at the Embassy premises. Around 50 young students from the North-Eastern City of Chiquimula especially travelled to Guatemala City to see these colorful celebrations. Ambassador Manoj Kumar Mohapatra, in his speech, introduced the audience to the history of Holi and encouraged participants to enjoy these unique celebrations. All 400 people enjoyed the Indian food and danced with daubing each other with colors.
(With inputs from Embassy of India in Guatemala)